Hackbart Division

Gorney Division

South Starrucca

96

58

…

Sacramento

90

64

…

Hyde Park

94

60

2.0

Mexicali

84

70

6.0

Long Island

82

72

14.0

Baltimore

59

95

31.0

Newton

63

91

33.0

Bradenton

43

111

47.0

Shiloh Division

Brown Division

Chesapeake

88

66

…

Annapolis

91

62

…

Siouxland

71

83

17.0

Wilderness

90

64

1.5

Mimosa

66

88

22.0

Bergen

86

68

5.5

Waukesha

47

107

41.0

Kilkenny

81

72

10.0
Comments –
Ken Sajdak (reporting Series 20 results between Hyde Park and Waukesha) - Freemen and Islanders lock up for a series. Bad (lots of errors) but entertaining ball. Freemen manage a single win.
Bob Braun - Ummm... I think the Bus to Binghamton is still wandering around America without a map (it's too old to have GPS.) I don't know if the Islanders realize they were playing in Waukesha; or where in the hell the Vitamen are if not in Waukesha! I gave then all tickets clearly marked TO WAUKESHA. What happened? Did they get off a stop too soon… or maybe too late? Has anyone checked in with Mimosa to find out which team showed up there for this week's series? Oh my, the wheels on the bus go 'round and 'round…
<![if !vml]>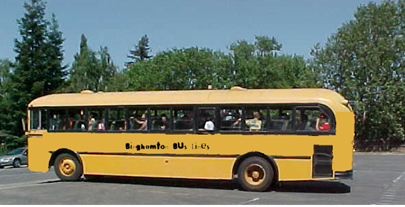 <![endif]>
Bob Wood - Reports in Bradenton were suggesting that the Vitamen were disguised as Islanders in their gray shirts ---- something to do with civility between southerners and free men ...
Bob Braun - Southerners? No one should ever confuse us with them. Unless we are wearing our black and whites with vertical stripes, swinging our bats like sledgehammers. That I could understand. Even so, our smiles give us away. We have teeth!
Marty Fiehl - The Freemen will play anybody that shows up, they don't care who it is.
If they have a uniform on, they take the field against them.
One day the Colombian Women's Cycling Team showed up at Freemen Field………
<![if !vml]>
<![endif]>
Waukesha lost 3 out of 5 before they looked up to see who they were playing!
Ken Sajdak - And we'd lose to them, too. But it'd be exciting!
Bob Braun - Wow! Anyone want to start a TCBA Bicycle league? I'll take the Colombians in Round 1!
Steve Lyon -The first round of the playoffs featured the Chesapeake Regnads (88-66) and the Annapolis Admirals (91-62). Both managers were making their Gold playoff debuts with James making his TCBA playoff debut.
Game 1 – Red Ruffing vs. Mel Harder
The Chesapeake not so power bats of Billy Nagel and Harry Craft got the semi-final scoring off with back to back home runs in the second inning.  However, Annapolis was quick to respond with a home run of their own from Joe Kuhel in the bottom of the inning.
Harder and Ruffing continued their duel through the 8th inning and kept the game at 2-1.  But after Harder exited the game for a pinch hitter, Syl Johnson came on to pitch the 9th.  The Regnads promptly tacked on three insurance runs.
Ruffing stayed on to finish out the game ending with 1 ER over 5 hits with 4 Ks and no walks.
CH 5 – AA 1
Game 2 - Lefty Grove vs. Ted Lyons
Both starters struggled in this game despite a combined grade of 33.  In the third, Kuhel got another RBI on a single and then Max West knocks a two run double.
The Admirals were dealt a big blow in the next inning when James Mac collided with starting left fielder Morrie Arnovich on a pop up.  Arnovich went down for two games.  To add insult to this injury, the Regnads put 4 on the scoreboard following the two out collision.
Grove wasn't done giving up runs though.  With two men down and runners on 2nd and 3rd, the Annapolis skipper yanked Lyons and Willard Hershberger pinch hit, driving in two with a single AA 5 – CH 4
The pens kept it there and Chesapeake entered the 9th down a run.  The first batter of inning, Bill Nagel, wastes no time tying up with a home run. His second of the series.  Harry Craft then doubled.  Curt Davis buckled down and got the next two, but George Case hit a double of his own to give the Regnads the lead.
Tot Pressnell came on to get the three out save.
CH 6 – AA 5
Game 3 – Johnny Rigney vs. Bill Posedel
The teams moved to Chesapeake and it was the Regnad fans who got to see the first real pitching duel of the series.  Both teams scored in the first inning: Annapolis on a Max West single and Chesapeake on a Frank McCormick home run.  But things quieted after that.
In the fifth inning, Rigney recorded the first two outs with issue and then walked McCormick.  Ken Kelter who was having a quiet series so far drove a ball out to right field that sailed into the bleachers to give the Regnads a two run lead.
Posedel worked a lot of weak contact from there out and finished with a complete game win.  Chesapeake took a commanding 3-0 lead.
CH 3 – AA 1
Game 4 – Curt Davis vs. Joe Krakauskas
Game 4 was do or die for the Admirals.  This one too looked like a pitchers' duel midway through.  It remained scoreless until the 6th inning when Mike Kreevich doubled with one out.  Krakauskas next walked Lonny Frey and Cookie Lavagetto singled in Kreevich.  Max West then grounded it to the pitcher who threw the ball away allowing another run to score.  Krakauskas was saved by a double play, but the damage was done.
In the meantime, Curt Davis was pitching well.  He would finish with 3 hits and 4 walks, but didn't allow any to score.
Tot Pressnell came on in relief.  He recorded a pair of outs before a Lavagetto single.  West again was the beneficiary of an errant throw before Kuhel drove in an insurance run.  The Admirals added another in the 9th, but had what they needed as Davis finished with a shutout.  They lived to fight another day.
AA 4 – CH 0
Game 5 – Syl Johnson vs. Red Ruffing
The Regnads ace returned to the mound hoping to put away Annapolis.  Instead he was greeted by the Admirals scoring in 3 of their first four innings. 
In the second, Joe Kuhel reached on an error followed by an RBI double from Lonny Frey.  Cookie Lavagetto then drove in Frey.  AA 2 – CH 0
They added another in the third on a Hershberger sac fly and another in the fourth on back to back doubles from Lavagetto and Croucher. 
The game got out of hand when the Chesapeake bullpen had to come into the game to clean up after Ruffing.  They gave up four more runs.
The Regnad offense fell silent for the second straight game.  Johnson went 8 and a third giving up only a single hit and a walk.  The Admirals forced the series back to Annapolis.
AA 9 – CH 0
Game 6 – Lefty Grove vs. Ted Lyons
Still needing only one win to advance to the World Series, Chesapeake sent its second straight grade 17 to the mound.  Annapolis fighting for their life countered with a grade 16 of their own.
Chesapeake got the early lead when Eddie Miller hit a two RBI single in the second inning.  Morrie Arnovich was able to keep it close with a solo home run in the 4th.  What could have been if he hadn't missed 2.5 games?
The 6th inning saw both teams add a pair including a two run bomb from Max West right after his manager encourage him to "Come on, Max.  Keep it close!"
Annapolis came into the 8th down a run with Lefty Grove still on the mound.  Grove walked Kreevich to start the inning. Arnovich then hit an infield single but Kelter threw the ball away to allow runners on second and third.
Grove next walks Joe Kuhel to load the bases, but the Chesapeake manager left him in the game as a vote of no-confidence in the Regnad pen. Grove was able to get Max West to ground into a double though the tying run scored and then picked up the third out.
So we come to 9th inning in a tie game.  What can we say about this ninth inning?  I won't go into too much detail so as not to rehash James's pain.  I'll only say that Chesapeake sent twelve men to the plate and by the time the inning was over, it was obvious that the series was as well.
CH 12 – AA 4
Congratulations to James on a great season and winning a division race that went all the way to the end.
Marty Fiehl - The Two Teams met on TeamViewer for what turned out to be one heckuva Great Playoff Series!
<![if !vml]>
<![endif]>
They came into it as 2 of the top 3 Teams in Offense in the league, while both were somewhat in the middle of the pack in terms of pitching.
So early predictions called for a lot of hitting, as both teams just outslugged their pitching deficiencies during the Regular Season, we'll see if they can continue to do so.
GAME 1:
<![if !vml]>
<![endif]>
Thru EIGHT innings, the game couldn't have been any closer or more evenly distributed.
Thornton Lee held the Spans in check for the most part, and Tom Bridges was solid for Starruccas pitching efforts thru 7.
Bot of the 9th………………Thornton gets the first two Span batters with no problem. A two out double puts the winning run in scoring position. An Intentional walk to Hall of Famer Buddy Myer brings up the pitchers spot.
Starrucca bench doesn't have much left, so it was a smart move.
Jim Gleeson, a .223 hitter, who spent the year mostly just accumulating 130 Min Plate Apps, gets the call.
"And Away we gooooooooooooooooooooooo……"…..nope, that was JACKIE Gleeson.
JIM Gleeson RAMS one down the firstbase line for what would normally be a double, but the winning run scores and Gleeson settles for a single, along with being the HERO of the game!
Spans win a taut Opening Game by a score of 3-2.
GAME 2:
Starrucca starts Whit Wyatt, Grade 18, in his ONE allowed start of the series.
He's a Weapon of Limited Destruction, as he can't be used all that much……………..but he lives up to his reputation………………thru the first 8 innings:
<![if !vml]>
<![endif]>
Whit had a shutout going thru 7, gives up a single run in the 8th, but feeling VERY comfortable going into the 9th with a 6-1 lead.
Top 9……
Sac starts off with a double.
We ain't worried.
Next batter flys a ball out to my rightfielder, who somehow manages to DROP it.
Just drops it.
The runner scores on the error, and its 6-2.
Still no problem.
Vosmik grounds OUT to chalk up the first out of the inning!
Starr has a grade 18* Sundra in the bullpen with 8 days of rest, and we want to give him a batter or two so he doesn't go ITCHY.
We bring him in and figure it'll pay off for us tomorrow or the next day.
Then something happens that one doesn't see very often.
Jimmie Foxx DOUBLES………….its now 6-3.
Nicholson DOUBLES………..its now 6-4.
Cullenbine grounds to Fiehl who dislocates several bones when bending over to field it, throws the ball past firstbase for an error, and its now 6-5.
NOW we got a problem……..and it's the 4th error of the day for Starrucca.
Babe Phelps steps to the plate, and HE smashes one of the wall for a DOUBLE………………..now TIED 6-6!
Gutteridge digs in, and HE continues with the Doubles Brigade……………….gapping one to give Sacramento the lead! 7-6!
Sundra loses all semblance of control after this, he's given up FOUR doubles in the last five batters!
He WALKS the next batter, and mgr Fiehl figures out that maybe Sundra doesn't have it today.
He brings in Dickman, who with one pitch, gets a double play grounder to get out of the inning…….but the damage has been done, and its been lethal !
Sacramento with an unforgettable comeback, a barrage of doubles against a grade 18* reliever!
And they head into the bottom of the 9th with a one run lead!
Bot 9……… Although battered, we were not beaten, yet.
Augie Galan, not known for taters……………….NAILED a line drive down the line that cleared the fence!
We had a TIE Ballgame!
Augie only hit 6 on the season, but his timing in this case was stupendous!
We're going to Extra Innings!
Top 10…..Vosmik plunks a single behind the shortstop to bring up the Big Man for Sacramento, Jimmy Foxx.
<![if !vml]>
<![endif]>
Whew!
Two managers were groaning all thru that play description, the grunts and groans coming thru the respective speakers of our computers.
Next pitch, Foxx grounds out……………two away.
Swish Nicholson comes up and 'its all net' on his shot to the outfield that clears the outfielders and the runner scores the go-ahead run!!!
Solons back in the lead 8-7.
Bot 10…
Starrucca gets a runner on with two outs, and the pitcher coming up.
We go to the bench, and tab yesterdays hero, Jim Gleeson.
He won gm 1 with a pinch hit double in the bottom of the ninth………………………..can he do it again today?
He gets a good pitch, and then he hits it like a June Taylor Dancer.
Barely makes it to the outfield, and its an easy catch, for out number 3.
GAME OVER!
Sacramento with a great comeback win to even up the series 1 game apiece!
GAME 3:
Starrucca starts off with 3 quick runs in the first inning, and the Solons BEND, but they don't break.
Jimmy Foxx and company start banging away, tie it, take the lead, and don't look back.
Sacramento wins this one: 8-5
GAME 4:
We get our one start out of Sundra 16/18*……………….and again, the Solons beat the living stuffing out of him!
Jimmie Foxx with a big 3 run homer………
Spans do some hitting of their own, and go into the 8th with a 6-5 lead.
But Sac works hard to get one run in the bottom of the inning for a TIE, and then in the bot of the ninth, Roy Cullinbine leads off putting a ball in the seats for a WALK OFF Home Run!!!
<![if !vml]>
<![endif]>
Sacramento wins an exciting game 7-6!!!!
And the Solons take a 3-1 game lead in the series!
They just need to win ONE of the next THREE to advance!
GAME 5……..
Starrucca has to start an ITCHY Vito Tamulus (Gr 5z) on the mound.
He's all we got between the Solon bats and going home.
The National Anthem is over, the team takes the field, and the Itchy Tamulus gets knocked down to a 1z !!!!
Mgr Hobbs can be heard drooling on the other end of the microphone. :-0
All we can do at this point is sit back and wait for two runs to score to replace him with a grade 5 no control.
Either way, it still isn't going to be enough to stop the Solon bats.
Bot 1…….a walk a double play get Tamulus off the hook in the first inning. One more to go.
Bot 2…….Another walk, but also three harmless outs, and we made it thru the mandatory two innings.
Bot 3…..Tamulus gets three more outs, might as well keep him in there until he gets into trouble.
Bot 4……TWO walks this time by the Solons, but we don't waiver, keep Tamulus in, and sure as sh*t he gets the third out before the Solons can get a run.
If we can go ONE more inning without a run, we can get an advancement from a 1 !
Oh, and we notice Tamulus hasn't given up a hit yet, either!
A lot of chatter going on .
In the meantime, Starrucca hasn't been able to score either, so its goose eggs on the scoreboard so far.
Bot 5…………Two quick strikeouts by Tamulus, and we just need ONE MORE out to get our advancement, and the Solon pitcher steps to the plate. He too is tossing a shutout, but he sucks as a hitter.
And that's the way things go sometimes, the worst hitter on the squad bleeps a hit over the shortstops head for a single!
No Hitter down the drain, but damn, it was against a Grade ONE, so it's a miracle it lasted as long as it did.
Tamulus gets the next guy on a ground out, he's out of the inning, and he gets bumped UP to a grade 6!
What a clutch performance!
We're still tied at 0-0.
Bot 6……..
Tamulus gives up two walks, he gets two outs………and then Ernie Koy steps to the plate for Sacramento.
Koy USED to be an Ainspan before the two teams got together and swapped outfielders; Koy for Laabs.
Ernie broke our hearts by spanking a single past the secondbaseman, and driving in the FIRST run of the game.
Solons go up 1-0 and also stop Tamulus' grade advancement.
Top 7…………Spans finally break thru also, scoring TWO big runs, but also having a third run thrown out at the plate by the Solons leftfielder.
Starrucca now up 2-1, but wishing they had that one more.
For the 8th and 9th, we go to our Closer, Clint Brown (10*z)………………..
He gives up a hit each inning, but wiggles his way out of trouble in each of them, the Solons don't score, and the Spans WIN this crucial game 2-1.
After having it started by a grade 1z, and having him toss 7 innings, we feel the momentum has been shifted back to us.
GAME 6………
Both pitchers, Higbe and Tommy Bridges, are tossing very good games, giving up but ONE run in SIX innings.
Top 7……Solons LOAD the bases, which bring up pinch hitter, Babe Young.
The Retro leagues teach us that its always GOOD to have guys named BABE on your team!
Sac has two of them, which kind of distracts the Ainspan players, as we're playing a team with a couple of 'babes' on it:
<![if !vml]>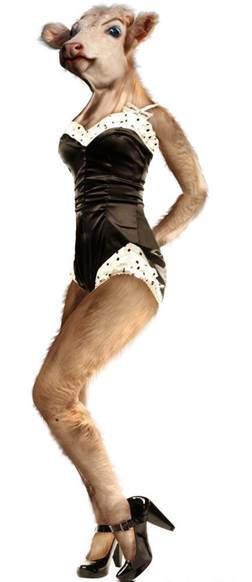 <![endif]>
Young proves to be excellent in the pinch, as he strokes a two run single, and the Solons take a commanding 3-1 Lead!!!
It holds………………………for the next two innings………………………and we take the action right to the bottom of the 9th inning.
Bot 9…..
Starrucca makes out #1, but then get two singles back to back from the top of their order.
TYING runs on base and the Solons go to their bullpen.
Bill Swift comes in to try and make swift work of things for the Solons.
He WALKS the first batter he faces, and the bases are loaded, one down.
Dolph Camilli coming to the plate, he is the Spans BEST hitter and possibly wins the MVP of the Regular season.
Definitely led the league in RBI's, by a fair margin.
And he does his job here, hitting a TWO run single to TIE the ballgame at 3 apiece!
Danning puts one OVER the head of the outfield, the WINNING run scores, and just like that, its 4-3 Starrucca takes game 6 to stay alive.
After a long, hard fought game, in which they were held to one run…….it seemed like those 9th inning runs came quick to put the game into the win column for Starrucca.
GAME 7………………..ok, this one is for all the marbles.
Starrucca has been on life support after being down 3 games to 1.
They've managed to pull out all the stops and hang in to force a game 7.
Neither team has a helluva lot of pitching left……………
Starrucca will start Grade 5 Hudlin.
Sac will start Grade 7 Galehouse.
(Ironically, Starrucca owns Galehouse in Yesterday…..so it'll seem like I'm fighting against my own player for hits!)
Galehouse KNEW he had to go deep, there just wasn't much standing in the Solon pen, so it was going to be up to him.
And he handled things superbly thru SIX innings, when he was in command of a 4-2 Solon lead.
It was after the 7th inning stretch that things got difficult for him.
Bot 7……………….Starrucca hits singles, doubles, and walks in the next 7 of 8 batters. You could almost SEE Galehouse lose all effectiveness on the mound out there. There was a broken bat helicopter hit, a ball dribbled down the line, a walk, a double just dropping in, etc, etc………….he just lost enough velocity that he couldn't put anybody away.
By time the Solon manager had no choice but to go to the lone man standing in the bullpen, the Ainspans were able to put up 5 runs.
Sacramento simply ran out of team pitching two innings too soon in a 7 game series.
Its that simple.
That was pretty much the ballgame right there, with Starrucca winning the game 7-4, and the series 4 gms to 3.
The teams were very evenly matched, the Ainspans with just a bit more depth in the pitching department, which was the deciding difference.
But it was a well contested, hard fought battle on BOTH sides of the field for both teams.
A great way to spend the afternoon, playing and talking baseball with manager Hobbs!
Congrats to the Solons on a great season!
Marty
<![if !vml]>
<![endif]>
Gerry Hobbs - Nice write up Marty. Congratulations to you and the "Spans. It was one a Hell of a series and it is very cool that you found all those old Sacramento Solons clips. The last one was especially neat since I spent a good part of my childhood listening to Tony Kester do Solons games on KFBK while my Dad drank Lucky Lager (and Gary Sibly remembers Tony Kester, too). The Solons were always last place so when I joined the retro leagues I figured they provided a perfect name for my team.
Marty Fiehl - Starrucca and Chesepeake met on the TeamViewer Field to play for the Gold Plaque of the 1940 TCBA season. (39 ML)
First, I had to try and make myself familiar with exactly what a Regnad was before I opposed them.
So I went to their teams website:
<![if !vml]>
<![endif]>
It was a calm and peaceful place.
And it tried to explain just what a Regnad was:
<![if !vml]>
<![endif]>
Which again looked serene and professional.
Until I saw this hanging in their Team Apparel Store:
<![if !vml]>
<![endif]>
…….and then I saw a link to their team mascot, and he said he liked the Twilight books and to write to him if you did too!
<![if !vml]>
<![endif]>
Then there was the team poster for sale:
<![if !vml]>
<![endif]>
An invite to be driven to the next Chesepeake Home game in the team van:
<![if !vml]>
<![endif]>
…..and finally, a raffle to take care of the team pet, Testiclees, during the off season.
( I bought ten chances)
<![if !vml]>
<![endif]>
In conclusion: after viewing the website and all the highlighted links……………..
I realized there was more GO- to these NADS, then there was REG-.
But, they beat the Annapolis Admirals in 6 games and came looking to do the same against the Ainspans……………..so we fired up League Manager and had at it!
GAME 1:
A simple affair.
Starrucca was outgunned from the very start.
Red Ruffing and his 17 totally overshadowed my grade 5 McFaydon.
With the prolonged 7 game series we just played against a pumped up Sacramenton team, we had to stick in the pitcher with the most WB's and hope he could give the rest of the staff some rest today, so we could live to fight another day.
Ruffing did HIS job, and McFaydon passed the ball off to the Player Mgr and SuperSub, so we got thru it with a little rest for our staff.
But Chesepeake WINS the game 8-3.
GAME 2, 3, and 4:
I'm going to lump these three together, because there was a lot of similarity in them.
The Regnads basically could have stayed at home and played with themselves rather than bring their bat to the plate.
They went TWENTY EIGHT innings in those 3 games, consecutively, without scoring.
They failed to score more times in a row than I did in high school.
And you can throw in some college years, too!
Games 2 and 3 they lost by the scores of 6-0 and 1-0.
Those games saw more zero's then Pearl Harbor in 1941.
Game 4 saw Chesepeake tack on TEN more open frames!
Ten you ask?
How does one go TEN innings without scoring?
Well, when the opponent is equally impotent nobody is going to win, and the game just keeps going!
Finally in the bottom of the 11th, Chesepeake gets a runner on base, and the Starrucca shortstop THROWS the ball past the firstbaseman, allowing the runner to SCORE the winning run, and Chesepeak WINS (and I use that word loosely) 1-0 !
Get this, the Nad's score only ONE run in 29 innings, and they win one out of three games!
That's making the absolute best out of a bad thing.
For the Spans, it was a real <![if !vml]>
<![endif]>
That TIED up the series at TWO game apiece!
We got a brand new series now, best of THREE left!
GAME 5:
Hall of Famer Red Ruffing takes the hill again for Chesapeake, and Starr counters with Sundra (16/18*).
Last series, Sacramento kicked the beejeebers out of Sundra, twice………………….
And today, Chesepeake does just about the same.
Regnad bats come alive after a three game hiatus.
They hit the Ainspan pitchers like they are Jose Reyes' wife!
When the dust settles, Chesepeake walks away with a powerful 9-4 win, and control of the series, 3 games to 2.
GAME 6:
Starrucca, with their backs against the wall, can only throw Hudlin, a Grade 5z to start the game.
He does well, way better than he should be expected to, and tossed a shutout the first FOUR innings.
He gets the FIRST out in the 5th, his advance inning, and I'm getting pretty excited………….
…….until he throws the next pitch, grabs his arm, grabs his nuts (he just likes to do that) and summons the trainer.
He is escorted back to the dugout for 16 days, but the manager says "see you next year" when he passes by.
We patch up the game with the best we got, which isn't good, and the game is TIED after six complete.
Re-TIED again after 7 ½………
But then in the bot of the 8th, Regnad pitcher Posedel, simply 'runs out of gas'.
You can see it as he starts giving up singles, walks and doubles until the Spans score THREE big runs, take the lead, and go on to win this one 6-3 to TIE up the series again, 3 games apiece.
We go to GAME 7:
Again its for all the marbles, which was where Starrucca found itself last series.
McFaydon draws his second start of the series for Starr.
And Jack Krakauskas, the same, for Ches.
The Crowd starts chanting: <![if !vml]>
<![endif]>
…and the 'under the radar' Chesepeake lefty starts doing his job, drowning all rallies, and goes the first 5 innings without allowing a run.
McFaydon pretty much matched him thru that point………………..until…………………….the 6th.
Then Chesapeake 'grew some Nads'…..or just made the ones they had MUCH bigger………….but they started hitting the heck out of the ball in the sixth, culminating with back to back homers by Frankie Hayes and Terry Moore.
They bang out FIVE runs………………..and not to cut to the chase;……………………….
But that was pretty much it.
Regnads win the game 6-1 !
They win the DECIDING game of the series, game 7, and will take home their FIRST TCBA PLAQUE!
Congratulations, Steve!
Your team played hard, was patient, persevered a hitting drought, but came home in the end with the Championship!
The FIRST plaque is the hardest, hope you have a couple more in your future!