Hackbart Division

Gorney Division

Long Island

110

43

…

Mexicali

86

68

…

Ocala

74

80

36.5

Sacramento

85

69

1.0

South Starrucca

66

88

44.5

Bradenton

81

73

5.0

Hyde Park

26

127

84.0

Baltimore

68

86

18.0

Shiloh Division

Brown Division

Covington

90

64

…

Bergen

86

68

…

Mimosa

89

65

1.0

Wilderness

73

81

13.0

Siouxland

88

66

2.0

Chesapeake

71

83

15.0

Waukesha

76

78

14.0

Kilkenny

62

92

24.0
Comments –
Marty Fiehl - Congratulations and quacks go out to the Mallards on their Championship win over the Bergenites!
<![if !vml]>
<![endif]> (Mgr Keefer with a Pre-Game pep talk rallying the troops!)
It was 'Mexicali's Season'…..beating an overwhelming favorite in Rd1 vs Long Island, and then falling behind 2 games to zip to the Barflies; who seemed to fall off their stool when it came to fielding the ball.
Tale of the Tape in the Glove Department:
Mexicali………………..8 errors
Bergen…………………14 errors, and they allowed 6 stolen bases in 7 Mexicali attempts.
The Barflies were 'seeing double' in this 7 game set as they kept trying to field the wrong ground ball! J
<![if !vml]>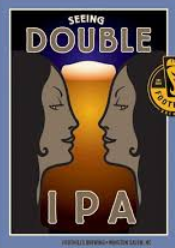 <![endif]>
But, even after all the miscues, Bergen STILL could have won this series, as in Gm7, Preacher Roe was belting out a helluva sermon, taking a 2-0 shutout lead into the bottom of the 7th.
And then:
<![if !vml]>
<![endif]>
Frenchy Bordagaray does his best impersonation of France during WW2, surrendering two errors on plays at 3b…then distracting Lefty Meade at short while HE's trying to field a grounder, and yet another error ensues.
Preacher Roe has some pretty choice words after this that were bleeped out of the post game Press Conference, but that was basically the 'ol ballgame'. Mexicali comes up with 4 unearned runs, the lead, and Dizzy Trout was not about to relinquish it, taking a complete game for a Mexicali 4-2 win, and the Series Win!
Very nice series, exciting to watch, and both squads with a fine season of play!
Can the Mallards do it back to back? (or quack to quack?) We'll only have one more season left to find out!
Let the Post-Game celebration begin!
<![if !vml]>
<![endif]>