Metro Division

Capitol Division

Bethesda

Edinburgh

…

Beacon

Innisfree

Newark

Gunpowder

Eastport

Silver Spring

Scranton

Hamilton

Long Island

Hereford

Central Division

Atlantic Division

Morgantown

…

Farmington

…

Mimosa

Rochester

Evanston

Grand Rapids

Bradenton

West Coast

Waukesha

Hilton Head

Horseshoe Bay

Fargo
Comments –
Frank Tedeschi - Don Hirsch has resigned from the TCBA and as a result the Arlington franchise is now vacant. If anyone knows of a candidate that may have interest in joining us, please let me know. Always preferred to bring in a known commodity with existing ties to our membership. It is a bit of a rebuild effort - but not that bad all in all. 7th from the bottom in team value, but 7th in cash and with the 7th FA pick.
Bob Wood – Ed, we just were informed that Don Hirsch is resigning from TCBA-Today.
Would you be interested in a "current" club, again?
Frank Tedeschi – Bob, Ed is in our league now.
Ed Hebscher - Glad I'm making an impression 🤐
Bob Wood - Sorry Ed - how soon I forget ......... (I'm just delighted that you are in Origins <G>)
Frank Tedeschi - I'm delighted he is (in) Today!
Ed Hebscher - Can somebody tell me about Tomorrow?
Frank Tedeschi - Sure. It will be Thursday.
Walt MacEachern (responding to a call for cuts and nominations) – Won't get to this till tomorrow morning.
Ed Hebscher – Was that intentional???
<![if !vml]>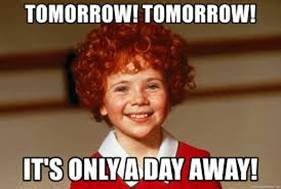 <![endif]>
Bob Wood - Sometimes you just have to laugh...
<![if !vml]>
<![endif]>
Look, you gotta pitcher on this team?
Sure.
The pitcher's name?
Tomorrow.
You don't want to tell me today?
I'm telling you now.
Then go ahead.
Tomorrow!
What time?
What time what?
What time tomorrow are you gonna tell me who's pitching?
Now listen… Who is not pitching.
I'll break your arm if you say who's on first. I want to know what's the pitcher's name.
What's on second.
I don't know.... Third base
Frank Tedeschi - I am very pleased to announce we have a new manager to take over the Arlington franchise. While we have father-son participants in the league we have been missing a good sibling rivalry in our ranks. Please welcome Jeff Sajdak to our TCBA Today family.
Larry Smith – Albert Pujols collected home run #600 and hit #3000 on the same pitch on May 21 off Horseshoe Bay's Huascar Ynoa.
http://www.tcba.info/Pujols%203000.htm
Walt MacEachern (following a series with Silver Spring) - Frank H. is now officially in the race and MUST pull out all the stops to challenge the Highlanders :)
Frank Howard - …(N)ooooooooooooooooooo!!!! 🙃
We "fell forward" and backed into the playoffs last year with a losing record, getting promptly manhandled by the Beacon Braves and losing $33K in the process ($27K vs $60K). I sure hope we don't do it again, LOL. I'm sure Steve will guide the Highlanders to the Capitol Division pennant, and no WC slot for the Senators. 🤞
Steve Lyon - Well not when we can only take 2 of 5 from Hamilton.
Michael Mancini - In a meaningless series, Farmington bested Hilton Head 4 out of 5 games.
However, Game 1 had some pretty interesting things happen. Salvador Perez hit 2 homers to reach 50 for the year. More importantly, with 1 out in the 3rd inning, Clayton Kershaw struck out Taylor Trammell for his 3000th career strikeout to move into 16th place all time in TCBA history. Kershaw joins both Bethesda's Zack Greinke and Evanston's Max Scherzer in reaching the 3000th strikeout mark this season. Kershaw also picked up his 206th win moving him ahead of both Dazzy Vance and Curt Simmons, who each had 205 victories, into 48th place all time. Kershaw failed to tie Billy Pierce with win #207 in Game 5 of the series when he lost on an unearned run. Kershaw should have 2 or 3 starts left this season to try and tie/pass Pierce.