Metro Division

Capitol Division

Long Island

98

64

…

Edinburgh

107

55

…

Scranton

96

65

1.5

Hereford

98

64

9.0

Eastport

93

69

5.0

Gunpowder

81

80

25.5

Beacon

85

76

12.5

Innisfree

82

82

27.0

Newark

78

83

19.5

Rapidan

53

109

54.0

Bethesda

55

107

43.0

Silver Spring

51

111

56.0

Central Division

Atlantic Division

Mimosa

100

62

…

West Coast

97

65

…

Morgantown

93

69

7.0

Farmington

96

66

1.0

Evanston

91

71

9.0

Rochester

85

76

11.5

Waukesha

81

81

19.0

Arlington

78

83

18.5

Horseshoe Bay

69

92

30.5

Fargo

57

105

40.0

Bradenton

65

97

35.0

Hilton Head

53

108

43.5
Comments –
Frank Tedeschi - It went right to the wire, but the results are now in. It looked like we might have to make up a rainout game to finalize everything, but in the end that wasn't necessary. First let's look at the Elite Eight - our playoff entries this year. along with their seeds and then we'll talk a bit about how we got there:
The number one seed that everyone will be gunning for this year is a first-time playoff entry is:
<![if !vml]>
<![endif]>
Edinburg won 7 more games than any other team this season!
The second seed touts a very strong starting pitching staff:
<![if !vml]>
<![endif]>
The third seed goes to the winner of the Metro division.....
<![if !vml]>
<![endif]>
and the last division winner to be honored is also a first time playoff participant, and it its first year of existence LJ's.....
<![if !vml]>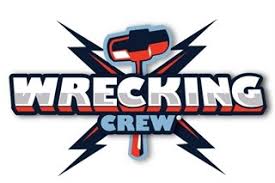 <![endif]>
And that leaves 4 wild cards, and the 5-8 seeds are in this order
<![if !vml]>
<![endif]><![if !vml]>
<![endif]><![if !vml]>
<![endif]><![if !vml]>
<![endif]>
Which leaves these first-round matchups and brackets:
<![if !supportLists]>· <![endif]>Edinburgh VS Eastport
<![if !supportLists]>· <![endif]>West Coast VS Hereford
<![if !supportLists]>· <![endif]>Mimosa VS Farmington
<![if !supportLists]>· <![endif]>Long Island VS Scranton
There was a lot of drama in those final series and we had to use our tie-breaker system to determine the last wildcard slot. Due to a more difficult strength of schedule, Eastport took the spot over the Morgantown Raiders. The Raiders gave it everything they had, but lost game 162 which would have sent them into the post season tournament. Long Island prevailed over Scranton in the Metro as the entire industry miscalculated their magic number and threw year end strategies in some odd directions.... but in the end it all worked out as they get to play each other in round 1 with both teams at full strength. And in the Atlantic, Farmington lost its last two games of the season to fall one game behind the Wrecking Crew.
Some ridiculously close races this season. In this year's playoffs we are guaranteed to have a team that has never won the plaque before in the finals. As luck would have it, one half of the bracket has four teams that not only have never won the TCBA title but also never appeared in a finals. On the other side each of these proud franchises have work the crown before, but they'd all like the chance to wear it again. the crowd in March may be rooting for the chance to see a 1st time champion though.
On the other end of the spectrum here is the list of the remaining teams and the Free Agent picks they have:
<![if !supportLists]>1. <![endif]>Silver Spring
<![if !supportLists]>2. <![endif]>Rapidan
<![if !supportLists]>3. <![endif]>Hilton Head
<![if !supportLists]>4. <![endif]>Bethesda
<![if !supportLists]>5. <![endif]>Fargo
<![if !supportLists]>6. <![endif]>Bradenton
<![if !supportLists]>7. <![endif]>Horseshoe Bay
<![if !supportLists]>8. <![endif]>Arlington
<![if !supportLists]>9. <![endif]>Newark
<![if !supportLists]>10. <![endif]>Innisfree
<![if !supportLists]>11. <![endif]>Waukesha
<![if !supportLists]>12. <![endif]>Gunpowder
<![if !supportLists]>13. <![endif]>Rochester
<![if !supportLists]>14. <![endif]>Beacon
<![if !supportLists]>15. <![endif]>Evanston
<![if !supportLists]>16. <![endif]>Morgantown
As soon as I figure out how to make a playoff C-file, I'll get that out. Mac will be sending out the spreadsheet for next season and we will quickly dive into all of those activities soon... cuts, rookie nominations, etc.
Great season, Guys. And good luck to the playoff teams! Have fun.
Marty Fiehl - Nice Races!
In Frank's first season as Commish, he sure didn't have any boring races! And he had to brush off the Ol' Constitution to figure out tie-breakers! Nobody made it easy on him!
It's also great that the seedings guarantee a First Timer in the Finals! With a chance for a First Year in the League Team being in the Finals. Reserve those tickets early……should be 'standing room only'!
And the winner is…
<![if !vml]>
<![endif]>
Frank T - Congratulations to the Islanders who added another TCBA championship banner to their impressive collection. They did it this time with a 4-1 World Series win over team with the best record during the regular season - Edinburg. The series was closer than it sounds as the first 4 games were decided by a single run. Long Island put the final game away with a bit of a rout and a low stress glide to the title. Great seasons for all the playoff teams! Great fun. Let's do it again, shall we?
Thanks to Bob B, Steve, Mac, Bob W, Jim L, Walt and James - all had a big part in setting up the meeting and running the drafts this year. Great work, fellas!
With everything going on this year, we had an impressive turnout with 18 of the 24 teams making it to Harrisburg. Scott Brown has had many scheduling conflicts as his kids were growing up over the years and made his 1st appearance in over a decade. It was great to see Scott and all the managers that were able to be there this year. Let's hope we can have a repeat performance of high attendance again in 2021.
It is time to start looking forward to this season. The plan is to get started in about three weeks. You can start sending me your team details showing coverage for PR's, pitching starts and MBF's as soon as you have them. Don't wait too long to start making trades or claims to get there.
Also, Mac is working to get an updated spreadsheet out that incorporates all of weekend transactions this week. Be on the lookout.
Oh, and the pre-plays have started and this season looks to be as highly contested as last year. Look for many close division contests and quite the scramble for the 4 wild card slots.