Metro Division

Capitol Division

Newark

120

40

...

Silver Spring

98

63

...

Scranton

116

45

4.5

Norfolk

84

78

15

Long Island

93

69

28

Bethesda

81

80

17

Beacon

84

77

37

Innisfree

68

94

31

Newmarket

62

99

59

Rapidan

63

99

36

Gunpowder

62

100

59

Woebegone

48

114

51

Central Division

Atlantic Division

Morgantown

95

67

...

Farmington

108

53

...

Horseshoe Bay

92

70

3

Allegheny

98

63

10

Mimosa

90

70

4

Kensington

92

69

16

Evanston

82

79

13

Portsmouth

79

82

29

Bradenton

68

94

27

Kennett

57

104

51

Spring City

43

118

52

Rhode Island

53

109

56
Comments – A Salary Cap idea was discussed during the season and implemented in 2000.
Craig Shifflett – Recently the Allegheny squad clubbed eight homers in a game.  Five players did the damage.  Does anyone recall a game with more homers by a single team?  Just wonderin'... (Editors' note: Harbor Beach hit 9 against Berkshire in August of TCBA86.)
Don Mahley - I am putting in for the altitude record in Yesterday: the Siouxland series (4 wins of 5 for Fortney, but Merritt had his first loss in a Fortney uniform, and got pretty well shelled doing it) was played at 39000 feet in mid-Atlantic last night, as I wended my Byzantine way home from Geneva.  (Lots of bad weather in Europe: I ended up spending 28 hours in transit overall.) 
Jim Lafargue – Marty proposed the AIM system for use in TCBA Today 1999.  Marty and the Rules Committee went over the proposal in detail and discussed many aspects of implementing AIM in TCBA Today.  Our discussion literally extended over a period of months. The Committee firmly supports this proposal, although not every one of us agrees with every detail. (Editor's note: The AIM proposal was adopted by majority vote at the 1999 Winter Meeting.)
Bob Braun - In Game #64 of the Beacon Braves' 1999 TCBA season, Tony Gwynn laced a
third-inning single to right off Portsmouth's Justin Thompson to record the 3000th hit of his TCBA career.
The momentous hit came before the hometown crowd in the first game of Series #13. Gwynn, whose TCBA career spans 15 seasons, became the first player in TCBA history to reach the 3000 hit plateau.
Gwynn's first hit came in 1984 while playing for the legendary Dick Gorney's Harbor Beach Combers. Tony collected 113 hits in 116 games in his inaugural TCBA season.
Tony Gwynn's best season probably came in TCBA85, when his 265 hits earned him a .384 average, although many of the statistics from that and several earlier seasons are shrouded in mystery. A decade later, playing for the
Beacon franchise after a 1992 trade from Birdsnest, Gwynn hit led the Braves to a near championship, batting .380, with 256 hits. His 19 homers, 144 runs, and 150 rbi were all career highs.
Gary Sibley - In game #3 of the Innisfree Dukes' series at Rapidan, Duke Mike Hampton tossed a no-hit, no-run game against the Rapids.  Mike threw a lead ball all night as the Rapids displayed ample warning track power.  The Rapids had no problem making contact as Hampton struck out no batters while yielding 3 walks and one hit batter.  The Dukes scored 8 runs on 13 hits.
Richard Hawkins – El Duque Hernandez pitched a no-hitter against Evanston on July 18th.
Frank Tedeschi – (A Letter to Craig Shifflett)
I seem to recall you made an offer to stay at your place for an evening before heading to Lancaster for our convention.  At the time I thought it was a kind thing of you and your wife to offer, but I never thought it would make sense for me to take you up on it... but life can be strange sometimes. Let me tell you a little story.....
A couple months back I attended a luncheon at a JW Marriott on Pennsylvania Avenue in Washington DC.  It was one of those boring luncheons where you listen to some Admiral speak and pretend you actually want to be there. Anyway, I digress....
On the way to my car in the parking garage, I literally bump into this girl, well more of a "working girl" if you know what I mean.  She looked strung out and dirty, but something about her smile was appealing.  She needed some money and offered some services in return. I felt kind of sorry for her (I didn't take her up on her offer by the way), and offered to give her a lift and buy her a decent meal.  Lucky for me I didn't have any appointments in the afternoon.  Well, Craig, that afternoon changed my whole life.  I fell hard for my new ebony friend, whose name it turned out to be was Felatemeah (pronounced fell-ate-me-  AHHH).
I couldn't stop seeing her after that. I moved her off the street and into a tiny apartment downtown.  I tried to keep her off crack and to have her stop peddling her body (I was now enjoying those fine pleasures, myself), but she just couldn't seem to give up those vices she had grown to depend on.....
Just about a week ago before New Years, my wife found out about Felatemeah. She had called the house and told my wife how I had been helping her, and wondered if my wife would send her money cause I wasn't at my desk at work. Later that night my wife was very upset with me (she overreacted, I think) and the next day moved back in with her parents.  That wasn't so bad, but she left the kids here with me.  That really pissed me off.  If they would have left as well I could have moved the lovely Felatemeah in with me, I thought.  Then I thought some more, what the hell is stopping me.  I want her here, so just Sunday I brought her home with me.   Funny though, when I came home yesterday from work we had been burglarized.  She slept through the whole thing. Poor sweet thing was so tired from her tough ordeal on the streets.....
Well that brings me to your offer.  I convinced my wife to take the kids for the weekend, but with all the money I have spent on Felatemeah lately (including her crack she can't seem to kick), and the losses of over $8000 in burglaries and oh yeah, did I mention my car disappeared out of my driveway yesterday. Weird. I could really use to save a few dollars on the hotel and stay with you all for an evening. Felatemeah and I will arrive on Thursday around dinner time, I'm sure you and your wife will love her..... and, Craig, if she likes you, there could be some real late night treats in store for you or even your wife if the two of you are so inclined. She is a VERY friendly girl if you know what I mean........... that is, if she doesn't go through one of her rages when she goes too long without crack (seems like about 10 minutes anymore)... again I digress... See you on the 28th... no need to send directions, Mapquest will get me there just fine.
Frank (and Felatemeah)
<![if !vml]>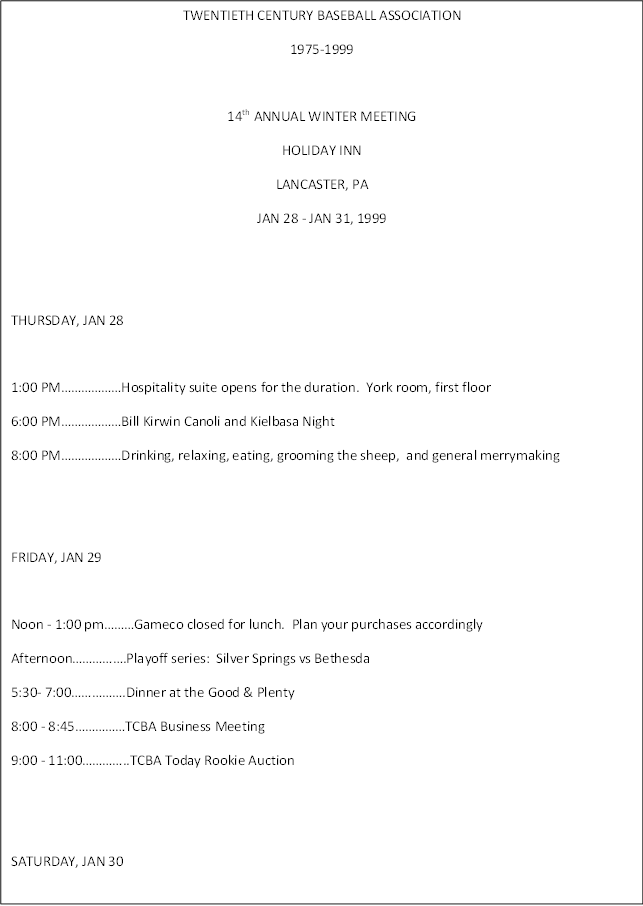 <![endif]>