Metro Division

Capitol Division

Bethesda

109

53

…

Edinburgh

…

Beacon

109

53

…

Gunpowder

76

86

31.0

Newark

95

67

14.0

Innisfree

74

88

33.0

Eastport

89

73

20.0

Silver Spring

69

93

38.0

Scranton

68

94

41.0

Rapidan

53

109

54.0

Long Island

62

100

47.0

Hereford

44

118

63.0

Central Division

Atlantic Division

Morgantown

90

72

…

Farmington

111

51

…

Mimosa

85

77

5.0

Rochester

98

64

13.0

Evanston

82

80

8.0

West Coast

89

73

22.0

Waukesha

76

86

14.0

Hilton Head

87

75

24.0

Bradenton

75

87

15.0

Arlington

85

77

24.0

Horseshoe Bay

43

119

47.0

Fargo

68

94

43.0
Comments –
Frank Tedeschi -One of our key members of the TCBA for the past 30 years has decided to retire from the TCBA effective at the end of this season. Please join me in thanking Gary Sibley for all of his camaraderie and friendship these past three decades.
<![if !vml]>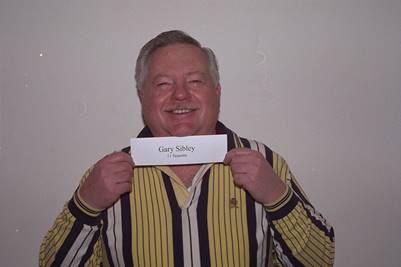 <![endif]>
Gary joined the TCBA in 1991 after what I believe was a strong tenure in the other half of the original TCBA. I honestly can't even remember anymore which side was the NL and which was the AL anymore, but Gary played in both. He may have pulled off the only double championship in history when in 1997, when I believe he held the championships in both leagues at the SAME TIME!
I can't remember many TCBA conventions when Gary and his bride, Diane, didn't make the trip to join us all for drafts, dinners and laughs. It won't be quite the same without them whenever it is that we are all able to get together again. Whenever that does occur - we will say thanks to Gary and give a toast to the Rapidan Rapids.
I have a couple of vivid memories in face to face matches with Gary. In that 1997 championship year Bethesda met Rapidan in the semi-finals. I believe we were ahead three games to two, with the go-ahead run on 3rd and another runner on second base. I don't recall who was due up, probably Craig Biggio, but Gary walked him to load the bases to face the uber productive Edgar Martinez. His reliever didn't have a Z and Edgar had 14's and hit all over his card. We would be winning this one EASILY!
Double play. Gary's plan worked a lot better than mine. And he just rolled from there to take us out and then hammer Scranton in 5 games or so to take the title. It was quite an impressive run. His team won 111 games that season.
I made a trip to Gary and Diane's house to play a first-round playoff series another season. We were able to win that one I believe, but what I remember the most was the Sibley's warmth in welcoming into their home. I still remember snacking on some delicious pistachio nuts as we had some laughs and enjoyed the games.
Thanks for everything, Gary!
Tom Meade - Sorry to see you leaving the league, Gary. It was nice to have been able to spend a few meetings getting to know you.
You'll be missed.
Steve Lyon - It has been great to be in the league with you, Gary. Best wishes to you. We'll miss seeing you at the meetings.
Jeff Hobbs - We'll all miss you, Gary.
Gerry Hobbs - Wow! This sucks. Good luck to you Gary. We will all miss you. Gary and I both grew up as Sacramento Solons (of the Pacific Coast League) fans. At "Lancaster", wherever "Lancaster" happened to be held in any given year, we could reminisce about some mostly forgotten names. Gary and I might be among the last two people in the universe who remember Tony Kester, the Solons announcer. He did road games off a Western Union ticker tape. When the ticker went down he had to invent reasons why there was suddenly no action on the field. Rain storms blew into and out of Pacific Coast League cities with amazing rapidity in those days.
Larry Smith - Sure hate to see you go. It's been a great 30-year trip!
Marty Fiehl - Sorry to see you go, Gary! It's been a privilege serving with you for all these years!
I too share a similar memory as Frank T. mentioned, in the 1997 playoffs, when you beat Bethesda in the Semi-Finals, to move onto a match with Scranton in the Finals. The 1990's were good to the Scranton squad, and I remembered going into our match feeling a bit cocky. Instead, we were outplayed and outmanaged by your team, and Rapidan took home the plaque for a year's worth of viewing! Thru it all though, you were as much a gentleman in victory as you were in defeat.
Thanks for three+ decades of memories and steady stewardship. Though I must admit, I preferred your team name you used in the National League; the Heidelberg Heinies!
Mike Kane - Really hate to see you go, but time stops for none of us. It has been an utter pleasure in meeting you and Diane, exchanging beers and stories, it's always been more than a game for me, it's the people. It's been a fast 25 years looking back.
Jim McEneaney - Something of an end of an era, but certainly not the end of a friendship. Thank you for so many wonderful memories both live in Lancaster/Harrisburg/wherever and through countless e-mail and snail mail communications. There are certainly fellow members (perhaps we should call them "utes") who simply have no recollection of the thrill that a US Mail delivery of a much awaited C-form, T-form, or (gasp!) floppy disk could bring! Mostly though those drafts, conversations (and occasional beers) somewhere in Pennsylvania were always one of the highlights of the year with so many of our very best friends. May you and Diane have joy, health, and happiness wherever your travels take you.
Frank Tedeschi - While all of the season games have yet to be played by all of the teams, we can start making some announcements, like this one - this year's number one seed is (drumroll please) THE......
<![if !vml]>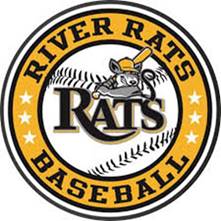 <![endif]>.... of FARMINGTON
There are a number of stats one can point to that led to this stellar season, but the one that jumps off the page is:
A 62-19 ROAD Record. Holy Cannoli! It might a good thing that Farmington has home field advantages for any team unlucky enough to face the Rats this playoff season.
And here are a few Farmington player highlights:
Sonny Gray -- 19-2 record! 2.45 ERA
Rookie Max Fried -- goes 18-8
Alex Bregman - swats 52HRs and drives in 121 runs, but doesn't even lead his own team in RBI's ......
As the honor goes to Yuli Gurriel who drives in 123!
Congrats to Mike Mancini and his Farmington River Rats for an amazing season.
Frank Tedeschi - We have a Central Division Champion..........
<![if !vml]>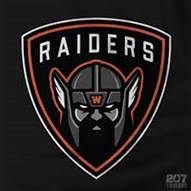 <![endif]>
The Raiders needed just one win in the final series to take the division, and it wasn't easy. They won EXACTLY one game, and the 3rd one at that. While they were sweating to get that key win, Mimosa was losing its first game of its set. The Raiders were Champs already, but they had no idea.
With 49HRs and 122 RBI's. Eugenio Suarez would seem to be a lock for team MVP. But maybe that honor should go to Yusmeiro Petit. Petit tied for team lead in wins OUT OF THE BULLPEN, going 13-2. Must have been the difference make in a lot of close games.
Congrats to Senior Hobbs in locking down the title and the 4th seed in the playoff.
Frank Tedeschi - Back in the Metro division, Beacon and Bethesda entered the final series with a two-game advantage over Bethesda. Both headed out on the road, with Beacon playing playoff hopeful Eastport and Bethesda tangling with Long Island, in the unusual position of being the division bottom dweller.
And one game later Bethesda had cut the lead to a single game. And that one game lead lasted until game 161 when Eastport rallied from a 5-2 deficit to win a close one. There was speculation the Metro could come down to the last game of the season and sure enough with one game to play - all tied.
With Bethesda owning the tie-breaker all they had to do was find a way to win that last game to claim the division title. All signs pointed to the guys having a strong desire to make it happen when they jumped out to an early 3-0 lead. And they just kept the peddle to the metal and built a 20-0 lead in the 8th to finish with a final tally of 21-1. Beacon for their part won the final game as well and the teams ended up with an identical 109 wins for the season.
Nolan Arenado earned Beacon's MVP honors with 49 HRs and 134 RBI's.
Bethesda's MVP was the long ball. The team hitting a collective 331 taters to set a new TCBA single season record. Jorge Soler led the team and the league with 63 HRs! One more than Waukesha's, Cody Bellinger. Soler also led the league with 151 RBI's.
Two strong teams with strong chances to make a playoff run this year. Still a chance they could meet again in the finals.
<![if !vml]>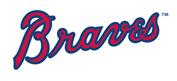 <![endif]>and <![if !vml]>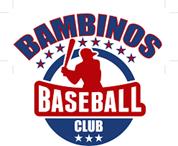 <![endif]>
Frank Tedeschi - In the previous message, you may have noticed that wild card hopeful, Eastport, won 3 of 5 games against Beacon. Starting two games back of West Coast, could that be enough to sneak in at the wire?
All west Coast had to do was win 2 games at Arlington. A loss in game one. Uh oh... A win in game two. WHEW. A loss in game three. UH OH! Another loss in game 4. Oh no!
So, going into the last game of the season, both teams were tied with identical records. And neither could handle the pressure and BOTH LOST in two run games. TIEBREAKER TIME.
Interestingly enough, Eastport was in the same situation a year ago with Morgantown - and won the tiebreaker. Would we have that happen two years in a row. Strength of schedule being the first tie-breaker. At first glance, that would be the case given the Metro strength with two 109-win teams and three teams already in the playoffs. But wait a second. Look at the Atlantic - FIVE teams over .500 with the league's best winning record to boot. We are going to have to get out the abacus to figure this one out.......
.....and by 6 games, the Metro DID NOT have the best record...... the Atlantic did!
West Coast takes the last wild card spot.
<![if !vml]>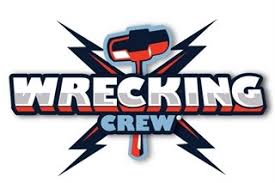 <![endif]>
And for West Coast, Ketel Marte was excellent - we all expected that. But the guy that probably put the WC in the playoffs had to be................ Jose Iglesias? He far exceeded expectations by hitting .338 with 21 HRs (nearly double his MLB totals) with an .894 OPS while playing stellar defense at SS. Wow.
Bob Braun – Newark defeated Beacon in the World Series, 4 games to 2.
Jim Lafargue - I had a very old team that couldn't possibly contend beyond the 2020 season, and decided to use up every last chip, dollar and free agent pick to acquire fading veterans like Verlander, Robles, and Kendrick for one last run before the window closed on us. Somehow, it worked! The Eagles only had enough to finish 14 games out of first (third in the division) and eke out a #7 playoff seed. But in the playoffs, the cliché goes, anything can happen, and we shockingly pulled off three straight upsets, helped a lot by not having to face Bethesda in any of those series.
In the World Series, we faced a Beacon team which had tied for the second-best record in the league in a strong year with 109 wins. Beacon had a much better starting rotation (we only had one starter above grade 10) and a deeper bullpen. Beacon had outhit the Eagles .264 to .246 in the regular season but at least the Eagles had a small edge in home runs. Before each game of the World Series, Bob and I wished each other luck, but I sure never said, "May the best team win," because that would have ended very badly for the Eagles.
Pitching mostly prevailed in the World Series, Newark scoring 19 runs in 6 games to 16 for Beacon. That was NOT true when high-priced acquisition Justin Verlander took the mound for the Eagles. Verlander gave up 6 runs in 9.1 innings on three home runs. This was no surprise, because despite his Grade 16XYZ, he was only 14-9 in the regular season with 3.84 ERA and 44 home runs allowed. What made the difference for Newark was the bullpen, allowing only 4 runs in 22.2 World Series innings.
Having nursed along two runs in game 5 to hold on for a 2-1 win, and a 3-2 series lead, the Eagles got off to an early 3-0 lead against Gerrit Cole and increased that lead to 6-2 in the late innings. Only holding onto a 4-run lead in the last of the ninth separated the Eagles from the championship. But ace closer Will Harris was tired, and setup men Hansel Robles and Sam Dyson had been used earlier In the game. The job of finishing was thus left to Hunter Wood, a $7K rookie draft pick in 2019, and Wood wasn't up to the task. Batter after batter reached base, Wood fatigued, and with a lefty up and a 6-4 lead, I had to use Jon Lester, a Grade 6 who had won two games as a starter in the previous series. Lester gave up another hit, and the winning run was at bat for Beacon with one out in the persons of Starling Marte and Eric Sogard. On deck was Nolen Arenado, the best player in the league, hitting only .394 in the series with two doubles and five homers in six games. I summoned righty Grade 7*Z reliever Josh Tomlin, having nothing else left, and by a small miracle Tomlin retired them to save the game and clinch the series.
I was very surprised and pleased to regain custody of the plaque, but the victory was bittersweet, as the series was truly a last hurrah for the Eagles. Immediately after game 6, Hunter Pence retired, Howie Kendrick retired, Brian Dozier, Edwin Encarnacion and Robinson Chirinos (all 2020 Eagles starters) lost their contracts, probably never to be seen in TCBA again, Eric Thames went to Japan, sub Ryan Healy went to Korea, Verlander underwent season-ending surgery, and Hansel Robles racked up a 10.26 ERA. Thus 12 players were replaced, and 5 who remain are uncarded. And so starts the cycle again.