Metro Division

Capitol Division

Bethesda

Edinburgh

…

Beacon

Gunpowder

Newark

Innisfree

Eastport

Silver Spring

Scranton

Hamilton

Long Island

Hereford

Central Division

Atlantic Division

Morgantown

…

Farmington

…

Mimosa

Rochester

Evanston

West Coast

Waukesha

Hilton Head

Bradenton

Arlington

Horseshoe Bay

Fargo
Comments –
Marty Fiehl – Hey, Jim! Thanks for the Harrisburg update and Recap of Questions!
Here's another one:
-If I win the Mega Millions, would there be time after the business meeting for a 15-minute seminar? I was thinking I would 'fly in' Ted Williams' head, set it on the table, and he would give a brief speech on "Maintaining One's Batting Eye" (which is really about all he has left to converse about).
I guess you could call that the "Ultimate Ted Talk"!
<![if !vml]>
<![endif]>
Frank Tedeschi - Amazing they froze his head with his eyes wide open! Never would have guessed that.
Marty Fiehl - He always had a great batting eye… they probably couldn't get them closed!
Al Keefer - After 60 plus years of playing APBA Baseball & with many fond memories, I have decided to pack it in as vision problems & other issues have made it too hard to keep pace with technology & baseball play. It was a difficult decision for me, and I will sure miss all of my fellow managers. I hate to have to stop in mid-season, but I think it was the right choice for me.
I would like to thank all of you who made it a great ride, especially Bob Wood, Marty, Tom Meade, Jim MacEachern, Frank Tedeschi, Bob Braun, Gerry Hobbs, Jim Lafargue, Larry Smith & all the other managers.
Keep In Touch & hope you have many "66's"
Jeff Hobbs - Oh, man. Sorry to see you leave, Al. I think I can speak for everyone when I say that we will miss your presence at future TCBA Weekends. Also, it's sad to see a manager with whom I've made multiple trades go. Best of luck in all endeavors.
Walter MacEachern - This makes me sad Al, but I understand the difficulties involved. You will be sorely missed.
60+ years. Wow! Time marches on. It's relentless.
Be well, my friend.
Steve Lyon - You'll be missed, Al. I wish you all the best.
Mike Kane - Best wishes for you, Al. Been a pleasure, sir.
Michael Mancini - Sorry to hear this Al. I wish you nothing but the best going forward. You will be missed.
Gerry Hobbs - Say it ain't so. We're all going to miss you, Al. Here is wishing the very best for you and Lynn.
Frank Tedeschi - It is difficult to properly pay tribute to Al's participation in TCBA Today. Almost 50 years of an abundance of class added to our little TCBA hobby.
An original TCBA member who was a pleasure to be in the league the years I've participated. Bob Wood Al would make the trek from Chicago every year to be with us whatever Pennsylvania city we were (and 1 or 2 in New York). Al did this while being the key man running his business at home. I'm sure, there were many years when issues were open, things needed to be done, profits were at stake……. But Al always made the trip to be with us for those special few winter days. And did anyone every see Al at those meetings when he wasn't smiling? He was a joy share that time with. Always there for the camaraderie and to enjoy our TCBA activities. Al always had everything in the proper perspective. Bob Wood put together a heckuva presentation on Al's TCBA contributions when Al was selected to the TCBA hall of fame. That about said it all on what Al has meant to the TCBA!
Al managed his team differently than all of the other franchises. Who needs to trade? Utter nonsense. When you draft strategically, fill all of the needed spots on a roster, you should be good to go very year. And Al's Evanston team was…. Year after year. He went DECADES without needing to make a deal. And his teams were almost always good. Many, many, playoff appearances. Hardly ever picking early in the FA draft. One of the most consistent franchises we've ever had. He never considered trading Shawon Dunston or Ozzie Guillen when he had an extra shortstop just to chase a few more wins in a single season. He enjoyed watching his Chicago players much more than chasing a few extra wins. Al always had everything in the proper perspective.
Al, while you won't be playing anymore TCBA games….. when the winter weather hits and you feel like you'd like see your old TCBA buddies and can make the trip, please do. You are always welcome and we hope you can make the trip sometimes.
EVERY ON THREE……………….ONE, TWO, THREE…….
BEES!!!!!
<![if !vml]>
<![endif]>
James MacEachern - So sorry to see you go Al. Like frank said: hopefully we can see you again at the winter meeting. Congratulations on an incredible TCBA career!
Tom Meade - I'm very saddened by your decision, Al, but I wish you the very best. Hopefully you'll still come to our annual meetings!
Scott Brown - I am so sorry to read this. You will be missed greatly, and I wish you all the best with your newfound extra time. It has been fun competing in the same division for the last 42 years. I didn't have time to look it up, but figure you probably got the best of me over those 42 years.
Enjoy yourself and come see us if you can.
Frank Howard - It won't be the same without the Evanston Bees buzzing the TCBA, Al! You'll be missed and I wish you the best as you buzz into your post-TCBA life.
Marty Fiehl –
<![if !vml]>
<![endif]>
For the 2nd time in 20 years, Al is stepping away from something he loves!
First, it was Keefer's Pharmacy, that was owned and managed by two generations of Keefer's.
And now, today, Al is hanging up the glove, bat, and managerial reigns to the Bee's, Ducks, and whatever mammal he may have overseen in Tom Meade's menagerie.
Al is the "OG" of the Tcba; Original Gangster (ok, Original Member…..But OG sounds cooler.)
Its been a looooooooooooong time, Al. Way back to the Mid 70's. A lifetime. A generation. Just a bit shy of a Half a Century!
I can't imagine what its going to be like without you. Your consistency, timeliness, and always friendly attitude decade after decade. Heck, if it was Tuesday, I knew I'd be seeing your series results. You must have blocked out that morning to play, cuz 31 out of 33 series, your Results would be in on Tuesday. If the day went past and I DIDN'T see them, I'd worry you met an untimely death due to a swarm of Bee's. :-0
The arrival of Evanston to play a series was one in which it was like greeting a welcome competitor once again. The names and players didn't change all that often. If Tim Raines was leading off; then it must be a series with Evanston.
Our two teams hooked up for a couple of Playoffs I think in the 80's or 90's, and for years after that, a lot of the same players were still Bee's, and I got to re-live some of those Playoff series thru those same people.
It was comforting.
I'm sorry to see it come to an end, Al. These days when a lot of us have A LOT more to look back on, then we do to look forward to, I'll cherish the memories of the Ducks and Bees as they took on the SpanFlys and Ainspans.
Here's wishing you the best going forward! I DO hope that Toastmaster Braun includes you in the annual 'Raising of the Glasses' in Harrisburgs to come, and if you ever get the travelling bug next March, please do join us!
<![if !vml]>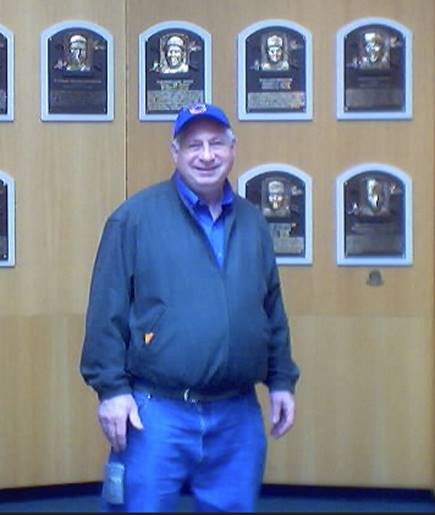 <![endif]>
A UNANIMOUS Hall of Famer in ANY era!
LJ Honeycutt - Hate to see you go, Al! I wish you many years of good health going forward.
Jim Lafargue - That is extremely sad news. Nobody has been a more consistent and likable contributor to TCBA than you. We will always miss you. I wish you the best and hope you stay in touch with us.
Bob Braun -
 <![if !vml]><![endif]> TCBA News

Al Keefer Retires

A gut punch. That's the best way I can describe reaction to Al's announcement that he has left active TCBA participation immediately. I tried to process the news but failed. I took a day or so to let it all sink in. The internal discomfort has not dissipated. Yes, we tell ourselves that the day will eventually come for each of us, but no matter. When it happens, we are still not prepared. An original TCBA member is leaving the collective, and it hurts.

 <![if !vml]><![endif]>

17,555

That's how many regular season TCBA games Al has played, the 3rd most in our 48-year history.

8763

That's how many games Al's TCBA teams have won - a rock-solid .499 winning percentage, 7th best all-time.

1945

That was the year Al's Mexicali Mallards won a TCBA league title. In total, the Mallards won 13 division pennants. The Evanston Bees claimed 5 Central Division titles and 9 wildcard appearances.

But those are just numbers. I don't want our friendship to be reduced to just some numbers on a page. They fail miserably to describe the contributions Al has made to the TCBA body. I can clearly hear his voice…

<![if !vml]><![endif]>

Rock Solid

I first met Al in the 2nd year of TCBA existence, at the APBA 1976 convention in Philadelphia, a brief introduction as he and fellow Hall of Famer Gerry Hobbs were dashing from one seminar to another.

In 1981, I visited the Chicago area with my family. On one particular afternoon, while stopped at a traffic light and wondering where in the world I might be, I looked across the intersection and saw a very satisfying sight. There on the corner was Keefer's Pharmacy! I happened to have some instructions for a series to be played against the Bees, so I strolled into the joint, demanded to see the owner (or the owner's son), and spent some pleasant minutes just chatting with Al in his store.

Some years later, Al and I ended up on the 35th floor of the Chicago Marriott Hotel, rolling dice and reading boards. Al's Bees kicked our butts then, too. His teams have always had a knack of beating us. And I've never really minded that.

When the TCBA Declaration of Independence was issued in 1988, Al was one of the first members to rally to the cause. Rock solid.

"Float Like a Butterfly…"

Al credits Mohammed Ali for his team's nickname. "We may not look tough," says Al, "but look out!" And there is a lot of truth to that statement. Only a few of us know that Al was an all-state football player in high school. Rock solid. And… Al appeared with the Wisconsin Badgers in the 1960 Rose Bowl… as the team manager. The Badgers lost to Washington 44-8, but no matter. Our Al was there.

Trades

Al admits that trading was not one of his oft-used tools. "It's well known the Bees don't trade often," he said. "One of the best was trading Butch Wynegar for enough cash to let us get Tim Raines and Fernando Valenzuela in the same rookie draft." Al's last trade was in 2018 when he acquired Ben Zobrist from Scranton for Andre Ethier and a 3rd round FA selection. Evanston finished 2nd at 81-81 that season.

Al's very first draft selection in 1975 was Buzz Capra, followed by Tom House and Jorge Orta. His last pick in 2023 was Matt Duffy.

Carry On

So, I'm staring at the smiling face in the pictures. I see a friend of 47 years; a bit of all of us in that happy face. I feel the ache of inevitable loss. I hold tight to the memories. I want it to continue forever; I don't want to say goodbye.

How do we express gratitude for the shared friendship during the past nearly-50 years? Perhaps by continuing to experience the joy of friendship that TCBA has provided us all these years. Perhaps to carry on in the same dependable way that Al Keefer demonstrated throughout his time with us. Perhaps to live our TCBA lives in testimony to the kind of friend Al has always been.

Thank you, Al, for all that you have given us. We will miss you, friend, but will always remember our Hall of Fame brother. Rock solid.

66
Frank Tedeschi - It is my pleasure to announce that Joe Elinich has accepted the opportunity to immediately take over the Evanston Bee franchise. His team will be named ---- the Pittsburgh Alleghenies. Joe noticed that the Alleghenies name preceded the Bees in Franchise 10 history and would like to use that name in tribute.
Joe currently plays in Origins and is a longtime APBA'er going back as far as any of us TCBA'er as best I can tell. You'll see his name our TCBA website manager records section, as in addition to his efforts in Origins he also had some time as part of the TCBA going back a few decades. Joe is retired from his work in the government now, and even more interesting also spent 17 years in MLB's Advanced Media Department where he coded the action for live games for mlb.com. If you've ever monitored a Pirate game in their gamecast pitch by pitch mode, good chance Joe was the guy in the press box watching the action and typing in computer codes that were translated to what you saw on your screen. I've done this often, most times being disappointed with the results of my player's performance.
Joe grew up near Philadelphia and now lives in Pittsburgh. He is a member of SABR and was part of the team that researched the career of Bill Mazeroski, at the Pirate organization's request, to support his admission to the baseball Hall of Fame. It is quite clear that Joe can probably teach most of us a thing or to about the APBA, MLB or anything baseball related. He plans to be with us in Harrisburg next March, so all in attendance will get the chance to pick his brain.
Welcome aboard, Joe!