<![if !vml]>
<![endif]>
Randy Johnson
<![if !vml]>
<![endif]>
Stan "the Man" Musial
<![if !vml]>
<![endif]>
Ted Williams
<![if !vml]>
<![endif]>
Early Wynn
<![if !vml]>
<![endif]>  <![if !vml]>

<![endif]>
Paul Waner & Johnny Mize
 <![if !vml]>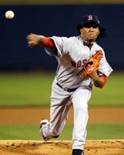 <![endif]>   <![if !vml]>
<![endif]>
Pedro Martinez & Jim Bottomley
With nearly 88% of the eligible ballots cast, voting for the TCBA Players' Hall of Fame Class 25A concluded last month with members overwhelming the ballot box with unanimous votes for what many are calling the greatest class ever. It is difficult to argue with that opinion, voters unanimously selecting sluggers Stan Musial and Ted Williams, as well as pitchers Randy Johnson and Early Wynn. In addition, Paul Waner, Johnny Mize, Pedro Martinez and Jim Bottomley will join the Unanimous Four with Hall of Fame honors.
Unanimous selections Early Wynn and Randy Johnson were frequent participants in the post-season. Wynn split his career between the Steve Lyon's Chesapeake Regnads, winners of the 1940 title, and Don Mahley's Fortney Gators, winners of consecutive titles in 1952-53. In total, Early appeared in eight post-season series, six times reaching the World Series.
Unlike Wynn, Randy Johnson pitched for eight different teams during his 21-season career. He helped Scott Brown's Horseshoe Bay Polos to consecutive playoff appearances in 1994-95, including the '95 title. Johnson also led Scranton to four consecutive post-season appearances from2000-2003, including a World Series crown in 2002. He returned to the finals one final time with Long Island in 2009, closing out his career with Lawton in 2010.
Stan Musial played for twenty seasons with Gerry Hobbs' Sacramento Solons and may very well have been the greatest TCBA player ever. Stan the Man led the league in bating seven times, finishing at the top of most all-time batting lists, including: R-#4, H-#2, 2B-#2, 3B-#6, HR-#40, RBI-#10, BA-#24, OBP-#15, SLG-#27, BB-#9. Stan's Solons reached the post-season four times, including the 1952 World Series, a 7-game loss to the Early Wynn led Gators.
Joining Johnson, Wynn and Musial as a unanimous selection is Ted Williams. The Splendid Splinter led the league in batting four times, including .416 in 1942 and .410 in 1958. Following a .372 season average and a trip to the playoffs with Mike Kane's Kilkenny Gaelics in 1943, Williams enlisted and spent the next three years fighting in WWII. Upon return, Williams signed on with JB Beeman's Covington Buccs, where he stayed for six seasons, including another playoff appearance in 1950. Ted's final nine seasons were spent with Portsmouth. Four times the Williams-led Pubdwellers reached the post-season, during which Ted batted .342 with four homeruns in 21 games. His lone World Series appearance came in a 5-game loss to Hyde Park in 1956. Williams finished his career with a lifetime .345 average, #15 overall.
Paul Waner was a life-time Barfly. Joining Stu McCorkindale's Bergen squad in 1927, he led the team to the 1928 championship in just his second season. Waner returned to the World Series in 1941, helping Tom Meade claim a league crown.
Another Barfly, Johnny Mize stayed with Bergen for seven seasons until joining the war effort following the 1943 season. His only post-season appearance was in 1941, during which Mize clubbed three homers in twelve games to help win another crown for Tom Meade and his Barflies. After the war, Johnny joined up with Walt MacEachern's Baltimore team until his retirement after the 1954 season. Despite playing for only 15 seasons, Mize accumulated 362 home runs.
Pedro Martinez split his career between Farmington and Bethesda. He debuted as a River Rats reliever in 1994, collecting 25 saves. Moving to the rotation the next season, Pedro began a remarkable 13-season string of double-digit wins, leading Farmington to the 2001 championship. Following the 2003 season, Martinez was traded to Bethesda for Brad Penny, $120K and a 1st Round FA pick (innocuous Alex Escobar). Martinez compiled a 59-39 record for Bethesda before retiring following the 2010 season.
"Sunny Jim" Bottomley happily played fifteen of his sixteen seasons with Mike Kane's Kilkenny clan. Bottomley was a hitting machine, collecting 200+ hits in five consecutive seasons from 1926-1930. Five times Jim led the Gaelics to the post-season, earning a ring in his final try in 1930. He played his final season for Siouxland in 1938, reaching the playoffs as a bench player. He retired having accumulated 2399 hits.
Seven other players received votes in this recent election, with only Bill Terry assured of appearing on a future ballot.
Voting for Class 26 will be held later this year. The vote totals for Class 25A are listed below:
Class 25A Voting Totals:
| | |
| --- | --- |
| Johnson,Randy | 100.0% |
| Musial,Stan | 100.0% |
| Williams,Ted | 100.0% |
| Wynn,Early | 100.0% |
| Waner,Paul | 96.5% |
| Mize,Johnny | 84.8% |
| Martinez,Pedro | 83.9% |
| Bottomley,Jim | 82.9% |
| | |
| --- | --- |
| Terry,Bill | 62.6% |
| Klein,Chuck* | 42.7% |
| Medwick,Joe* | 42.5% |
| Lazzeri,Tony* | 19.5% |
| Warneke,Lon* | 14.3% |
| Slaughter,Enos* | 8.3% |
| Waner,Lloyd* | 1.0% |
<![if !supportLists]>· <![endif]>Appeared on the list for the final time.
Source: TCBA Encyclopedia