Bergen Barflies
- 1902-1996
Tom Meade, GM
Franchise #5
History Brief: The 1902 Bergen team was organized by Tom Meade. The Barflies continued under Meadeís tutelage until 1921, when the team was handed over to Stu McCorkindale so that Tom could pursue a singing career. McCorkindale led the Barflies through good times and bad until after the 1933 season, at which time Stu left to try his hand at a writing career. Tom Meade, deciding that singing at Grand Central Station was not a profitable venture, took over the franchise again, guiding the Barflies to seven Division crowns. In 1956, McCorkindale once again changed roles, with Tom heading out to Las Vegas for another shot at singing, and Stu settling in the dugout for the next twenty seasons. After the 1974 season, Stu enlisted in the Marines and headed off to Vietnam. The franchise did not play in 1975, returning to compete as the Susquehanna Knights, a leased club run by Teri Hackbart, the league's only female member, in 1976. After returning to civilian life, McCorkindale resumed Bergen Barflies operation in 1977, until finally disbanding after the 1996 season. Franchise #5 was sold by the league to Casey Lyman, who moved the club to Portsmouth in 1997. Tom Meade took over the franchise once again, following Lymanís departure to Arizona and the passing of Stu McCorkindale in 2011, establishing the contemporary franchise in Eastport.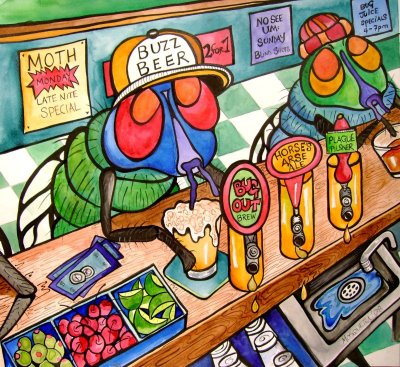 <![if !supportLineBreakNewLine]>
<![endif]>
League Champion
1922 1924 1927 1928 1941 1965
Division Champion
1906 1909 1922 1923 1924 1927 1928
†1934 1935 1941 1945 1946 1949 1951
1964 1965 1974 1978 1979 1982 1992 1993
Wildcard
1980 1984 1986
We Miss You, Stu.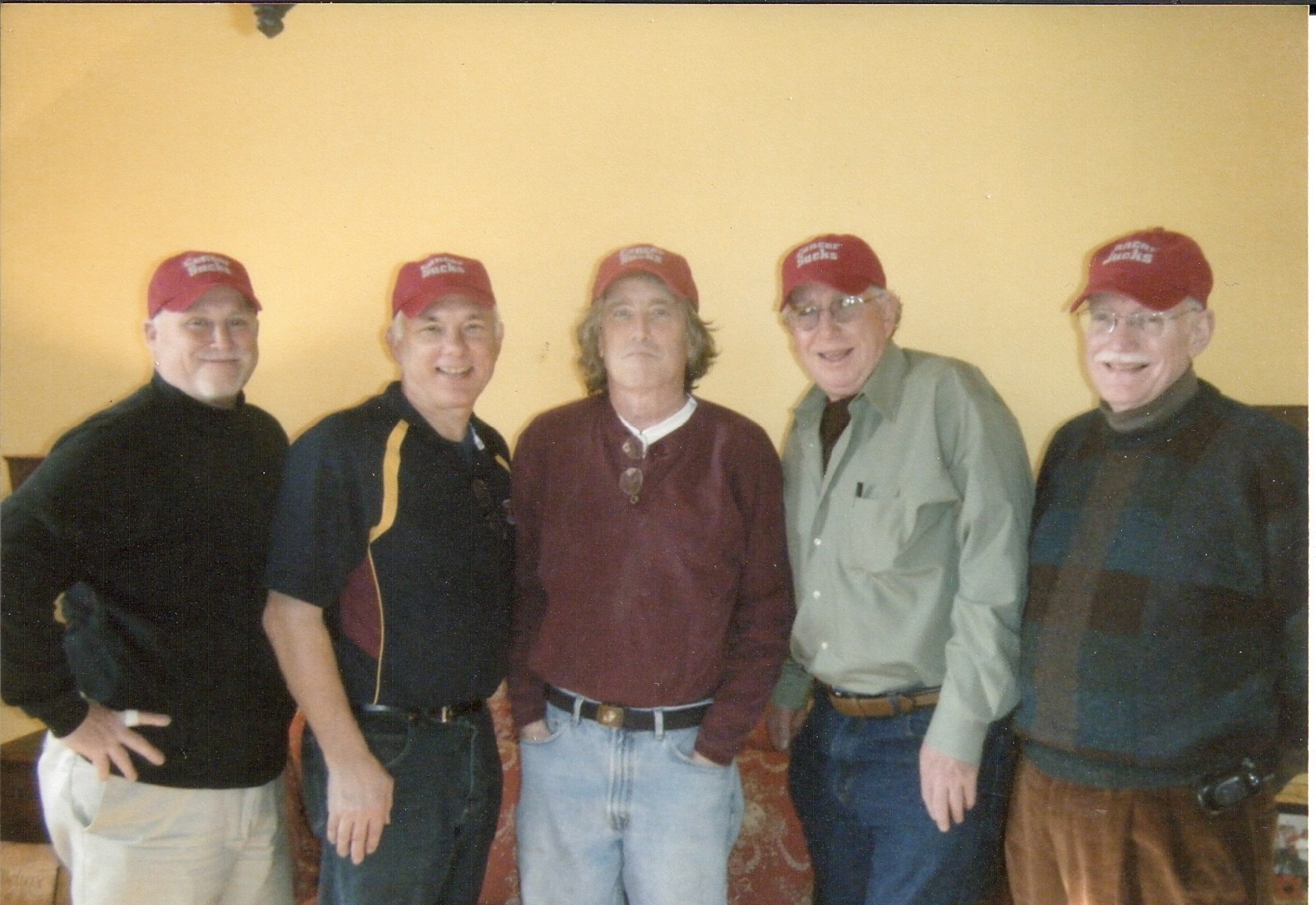 Bergen Barflies Founder and long-time GM Stu McCorkindale and Friends 2010
(From left to right: Bob Braun, Bob Wood, Stu, Jim McEneaney, Don Mahley)
†All-Time Record
∑ All-Time Batting Statistics
<![if !supportLists]>∑ <![endif]>HTML
<![if !supportLists]>∑ <![endif]>Excel
∑ All-Time Pitching Statistics
<![if !supportLists]>∑ <![endif]>HTML
<![if !supportLists]>∑ <![endif]>Excel
Team Season Records
Year

Won

Lost

Place

Division

Playoffs

1996

70

92

2

Atlantic

1995

58

104

5

Atlantic

1994

84

78

2

Atlantic

1993

89

73

1

Atlantic

DC

1992

77

85

1

Atlantic

DC

1991

74

87

3

Atlantic

1990

86

76

2

Atlantic

1989

75

86

3

Central

1988

69

93

3

Eastern

1987

78

84

3

Eastern

1986

90

72

2

Metro

WC

1985

80

82

4

Eastern

1984

97

65

2

Eastern

WC

1983

82

80

2

Metro

1982

108

54

1

Metro

DC

1981

94

68

3

Metro

1980

98

64

2

Western

WC

1979

103

59

1

Western

DC

1978

102

59

1

Western

DC

1977

71

82

4

Western

1974

102

60

1

Hackbart

DC

1973

93

69

2

Hackbart

1972

85

76

3

Hackbart

1971

83

79

2

Hackbart

1970

101

61

3

Hackbart

1969

71

91

3

Hackbart

1968

87

75

3

Hackbart

1967

78

84

4

Hackbart

1966

79

83

3

Hackbart

1965

117

49

1

Hackbart

DC

LC

1964

105

57

1

Hackbart

DC

1963

114

48

2

Hackbart

1962

75

87

3

Hackbart

1961

64

87

4

Hackbart

1960

74

80

4

Hackbart

1959

69

85

3

Hackbart

1958

68

86

4

Hackbart

1957

76

78

3

Hackbart

1956

93

61

2

Hackbart

1955

82

72

3

Hackbart

1954

81

73

2

Brown

1953

66

87

4

Brown

1952

75

79

2

Brown

1951

95

59

1

Brown

DC

1950

76

78

2

Brown

1949

88

66

1

Brown

DC

1948

75

79

3

Brown

1947

74

80

3

Brown
| | | | | | | | |
| --- | --- | --- | --- | --- | --- | --- | --- |
| 1946 | 91 | 63 | 1 | Brown | | | |
| 1945 | 86 | 68 | 1 | Brown | | | |
| 1944 | 68 | 86 | 2 | Brown | | | |
| 1943 | 81 | 72 | 2 | Brown | | | |
| 1942 | 70 | 78 | 2 | Brown | | | |
| 1941 | 107 | 47 | 1 | Brown | | | |
| 1940 | 86 | 68 | 3 | Brown | | | |
| 1939 | 78 | 76 | 2 | Brown | | | |
| 1938 | 65 | 89 | 3 | Brown | | | |
| 1937 | 77 | 77 | 4 | Brown | | | |
| 1936 | 69 | 85 | 4 | Brown | | | |
| 1935 | 88 | 66 | 1 | Brown | | DC | |
| 1934 | 90 | 64 | 1 | Brown | | DC | |
| 1933 | 72 | 82 | 3 | Hackbart | | | |
| 1932 | 72 | 81 | 3 | Hackbart | | | |
| 1931 | 83 | 71 | 3 | Hackbart | | | |
| 1930 | 71 | 83 | 3 | Hackbart | | | |
| 1929 | 80 | 73 | 3 | Hackbart | | | |
| 1928 | 115 | 38 | 1 | Hackbart | | DC | LC |
| 1927 | 112 | 42 | 1 | Hackbart | | DC | |
| 1926 | 95 | 58 | 3 | Hackbart | | | |
| 1925 | 93 | 60 | 3 | Hackbart | | | |
| 1924 | 116 | 38 | 1 | Hackbart | | DC | LC |
| 1923 | 103 | 51 | 1 | Hackbart | | DC | |
| 1922 | 105 | 49 | 1 | Hackbart | | DC | LC |
| 1921 | 62 | 90 | 2 | Hackbart | | | |
| 1910 | 65 | 89 | 3 | McCorkindale | | | |
| 1909 | 88 | 66 | 1 | McCorkindale | | DC | |
| 1908 | 79 | 74 | 3 | McCorkindale | | | |
| 1907 | 97 | 57 | 2 | McCorkindale | | | |
| 1906 | 93 | 59 | 1 | McCorkindale | | DC | |
| 1905 | 91 | 62 | 2 | McCorkindale | | | |
| 1904 | 56 | 98 | 4 | McCorkindale | | | |
| 1903 | 67 | 86 | 4 | McCorkindale | | | |
| 1902 | 67 | 87 | 2 | McCorkindale | | | |
Franchise #5 Season Records
City

Team

Year

Won

Lost

Place

Division

Playoffs

Eastport

Athletics

2021

92

40

1

Metro

DC

LC

Eastport

Athletics

2020

89

73

4

Metro

Eastport

Athletics

2019

93

69

3

Metro

WC

Eastport

Athletics

2018

49

113

6

Metro

Eastport

Athletics

2017

49

113

6

Metro

Eastport

Athletics

2016

108

54

2

Metro

WC

Eastport

Athletics

2015

107

55

1

Metro

DC

Eastport

Athletics

2014

68

94

6

Metro

Eastport

Athletics

2013

63

99

6

Atlantic

Portsmouth

Pubdwellers

2012

69

91

4

Atlantic

Portsmouth

Pubdwellers

2011

64

97

6

Atlantic

Portsmouth

Pubdwellers

2010

62

98

5

Atlantic

Portsmouth

Pubdwellers

2009

73

88

5

Atlantic

Portsmouth

Pubdwellers

2008

82

79

3

Atlantic

Portsmouth

Pubdwellers

2007

73

89

3

Atlantic

Portsmouth

Pubdwellers

2006

73

86

5

Atlantic

Portsmouth

Pubdwellers

2005

96

66

2

Atlantic

WC

Portsmouth

Pubdwellers

2004

92

68

1

Atlantic

DC

Portsmouth

Pubdwellers

2003

92

70

2

Atlantic

WC

Portsmouth

Pubdwellers

2002

70

91

3

Atlantic

Portsmouth

Pubdwellers

2001

89

72

3

Atlantic

Portsmouth

Pubdwellers

2000

94

67

2

Atlantic

WC

Portsmouth

Pubdwellers

1999

79

82

4

Atlantic

Portsmouth

Pubdwellers

1998

83

77

2

Atlantic

Portsmouth

Pubdwellers

1997

83

78

1

Atlantic

DC

Bergen

Barflies

1996

70

92

2

Atlantic

Bergen

Barflies

1995

58

104

5

Atlantic

Bergen

Barflies

1994

84

78

2

Atlantic

Bergen

Barflies

1993

89

73

1

Atlantic

DC

Bergen

Barflies

1992

77

85

1

Atlantic

DC

Bergen

Barflies

1991

74

87

3

Atlantic

Bergen

Barflies

1990

86

76

2

Atlantic

Bergen

Barflies

1989

75

86

3

Central

Bergen

Barflies

1988

69

93

3

Eastern

Bergen

Barflies

1987

78

84

3

Eastern

Bergen

Barflies

1986

90

72

2

Metro

WC

Bergen

Barflies

1985

80

82

4

Eastern

Bergen

Barflies

1984

97

65

2

Eastern

WC

Bergen

Barflies

1983

82

80

2

Metro

Bergen

Barflies

1982

108

54

1

Metro

DC

Bergen

Barflies

1981

94

68

3

Metro

Bergen

Barflies

1980

98

64

2

Western

WC

Bergen

Barflies

1979

103

59

1

Western

DC

Bergen

Barflies

1978

102

59

1

Western

DC

Bergen

Barflies

1977

71

82

4

Western

Susquehanna

Knights

1976

63

91

6

Eastern

DC

Bergen

Barflies

1974

102

60

1

Hackbart

Bergen

Barflies

1973

93

69

2

Hackbart

Bergen

Barflies

1972

85

76

3

Hackbart

Bergen

Barflies

1971

83

79

2

Hackbart

Bergen

Barflies

1970

101

61

3

Hackbart

Bergen

Barflies

1969

71

91

3

Hackbart

Bergen

Barflies

1968

87

75

3

Hackbart

Bergen

Barflies

1967

78

84

4

Hackbart

Bergen

Barflies

1966

79

83

3

Hackbart

DC

LC

Bergen

Barflies

1965

117

49

1

Hackbart

DC

Bergen

Barflies

1964

105

57

1

Hackbart

DC

Bergen

Barflies

1963

114

48

2

Hackbart

Bergen

Barflies

1962

75

87

3

Hackbart

Bergen

Barflies

1961

64

87

4

Hackbart

Bergen

Barflies

1960

74

80

4

Hackbart

Bergen

Barflies

1959

69

85

3

Hackbart

Bergen

Barflies

1958

68

86

4

Hackbart

Bergen

Barflies

1957

76

78

3

Hackbart

Bergen

Barflies

1956

93

61

2

Hackbart

Bergen

Barflies

1955

82

72

3

Hackbart

Bergen

Barflies

1954

81

73

2

Brown

Bergen

Barflies

1953

66

87

4

Brown

Bergen

Barflies

1952

75

79

2

Brown

Bergen

Barflies

1951

95

59

1

Brown

DC

Bergen

Barflies

1938

65

89

3

Brown

Bergen

Barflies

1937

77

77

4

Brown

Bergen

Barflies

1949

88

66

1

Brown

DC

Bergen

Barflies

1948

75

79

3

Brown

Bergen

Barflies

1947

74

80

3

Brown

Bergen

Barflies

1946

91

63

1

Brown

DC

Bergen

Barflies

1945

86

68

1

Brown

DC

Bergen

Barflies

1944

68

86

2

Brown

Bergen

Barflies

1943

81

72

3

Brown

Bergen

Barflies

1942

70

78

2

Brown

Bergen

Barflies

1941

107

47

1

Brown

DC

LC

Bergen

Barflies

1940

86

68

3

Brown

Bergen

Barflies

1939

78

76

2

Brown

Bergen

Barflies

1936

69

85

4

Brown