<![if !vml]>
<![endif]>
<![if !vml]>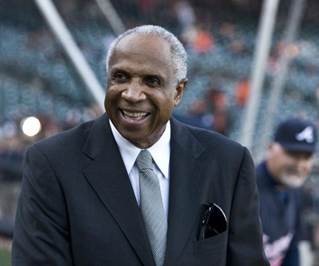 <![endif]>
<![if !vml]>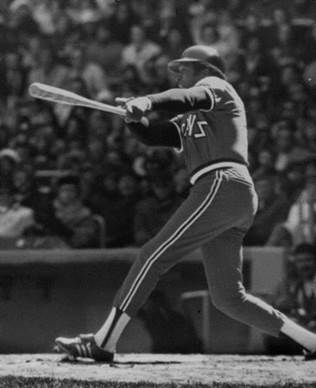 <![endif]>
<![if !vml]>
<![endif]>
Voting for the TCBA Players' Hall of Fame concluded this week with  three new members being enshrined. Harry Heilmann, Frank Robinson and Willie Stargell are the latest TCBA players to be welcomed into the league's Hall of Fame.
Frank Robinson received massive support from the voters, capturing 90.2% of the vote, one of only ten players to achieve the 90% level. Robinson rode a powerful career into the Hall. His 530 TCBA career home runs placed him 13th at the time of his election to the Hall. Coupled with 2977 hits (12th) and 1719 RBI (11th), Robinson's offensive production places him securely among the most productive TCBA hitters ever. The voters clearly recognized Frank Robby's greatness, giving him the 10th highest vote percentage ever.
Robinson spent 18 seasons with Jim McEneaney's Long Islanders, leading the franchise to four playoff appearances and three league championships. Frank led the league in doubles three times, and in 1967 he led the league in home runs with 47.
With his induction, Harry Heilmann becomes the first TCBA player from the early 1900's to enter the Hall. Voters have repeatedly ignored the early greats, including George Sisler, Edd Roush, Cy and Ken Williams, and others. It was difficult to ignore Heilmann, however. He appears all over the TCBA Top 50 Leader Boards; his .379 career Batting Average is 2nd all-time, his .444 On Base Average is 5th, and his .581 Slugging Average is 8th in TCBA all-time. Harry Heilmann collected 2337 hits in a career spent entirely with the Bergen Barflies, under the guiding hand of late TCBA Hall of Fame manager Stu McCorkindale. Harry received 86.3% of the vote, placing him between Phil Niekro (88.2%) and Keith Hernandez (85.4%).
Willie Stargell had been up for election back in 2009 but failed to garner enough support in a controversial decision by Stargell's former GM Red Braun to leave "Pops" off his ballot. While the vote was once again a close one, Braun did his due diligence this time and gave Stargell his support, lifting Willie over the 70% barrier.
Supporters have insisted that Willie Stargell is certainly a deserving candidate. His 490 TCBA home runs ranked 18th at the time of his election. In a 20-year career, Stargell drove in 1462 runs, good for 27th on the Top 50 List.
After beginning his career with two seasons with the Waukesha Freemen, "Pops" was traded to Hyde Park, where he played for 10 magnificent seasons. In 1972, Stargell topped the league with 60 home runs, leading the VitaMen to 104 wins and a league championship.   
Rick Reuschel did not receive the required 70% needed for induction, but he came oh-so-close with 58.3%. Because of that support, Reuschel will get one more chance at TCBA immortality, being included in the TCBA Players' Hall of Fame Class 9 voting group, currently scheduled for consideration beginning June 1, 2014.
CLASS 8 Voting Totals:
| | |
| --- | --- |
| Player | 70% Needed |
| Robinson,Frank | 90.2% |
| Heilmann,Harry | 86.3% |
| Stargell,Willie | 74.4% |
| | |
| Reuschel,Rick | 58.3% |
| Williams,Billy | 43.2% |
| Carter,Gary | 40.2% |
| Fisk,Carlton | 32.8% |
| Clark,Will | 28.4% |
| Oliva,Tony | 24.4% |
| Friend,Bob | 24.1% |
| Smith,Reggie | 20.0% |
| Belle,Al | 19.0% |
| Pinson,Vada | 15.8% |
| Yount,Robin | 15.8% |
| Blue,Lu | 15.1% |
| Tiant,Luis | 12.9% |
| Randolph,Wilie | 7.7% |
| Wetteland,John | 7.7% |
| Wilson,Willie | 7.7% |
| Lyle,Sparky | 7.4% |
| Davis,Eric | 6.1% |
| Aguilera,Rick | 2.3% |
| Hands,Bill | 0.9% |
Source: TCBA Encyclopedia
Some players were on the Class 8 ballot for the final time. TCBA Hall of Fame rules allow players to be nominated up to four times, as long as they achieve increasing levels of support. Among those who had been nominated multiple times and will no longer be considered for Hall of Fame entry are: Mark Belanger, Albert Belle, Will Clark, Carlton Fisk, Dwight Gooden, Bill Lee, Tony Oliva, Vada Pinson, Reggie Smith, John Wetteland, Willie Wilson, and Robin Yount.