<![if !vml]>
<![endif]>
Frank Thomas – "The Big Hurt"
<![if !vml]>
<![endif]>
Don Drysdale
<![if !vml]>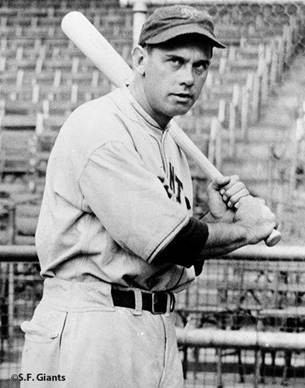 <![endif]>
Bill Terry
<![if !vml]>
<![endif]>
Chuck Klein
  <![if !vml]>
<![endif]>
Joe "Ducky" Medwick
With a strong turnout of 86% of the eligible ballots cast, voting for the TCBA Players' Hall of Fame Class 26 concluded this week with members overwhelming the ballot box with unanimous votes for Frank Thomas. The Big Hurt joins Babe Ruth, Mel Ott, Stan Musial and Ted Williams as the only five offensive players to be elected unanimously, along with pitchers Randy Johnson and Early Wynn. Joining Thomas as he enters the hallowed hall will be Don Drysdale, Chuck Klein, Joe Medwick and Bill Terry.
Unanimous selection Frank Thomas spent his entire career with the Beacon Braves, joining the club in 1991 as a $155,000 rookie. His impact was immediate, leading the Braves to five post-season appearances, including Division crowns in 1995 and 2006. Thomas' combination of power and on base prowess made him a potent weapon throughout his 18-year career.
Unlike Thomas, Don Drysdale was an unheralded rookie. After partial-season try-outs with South Starrucca, Norfolk and Sacramento, Drysdale signed a 1-year deal with Hyde Park in 1958, rolling up a 17-5 record for that season's league champions. That success launched Drysdale's career in earnest. He signed on with Craig Shifflett's Cleveland Spiders in 1959, where he happily remained for the next twelve seasons. The Spiders made five trips to the post-season during Drysdale's career, including a league championship in 1969. Among many of Drysdale's career statistic, perhaps the most revealing is this: he won 214 games and tossed 214 complete games, the 12th-most all-time in TCBA.
After a brief try-out with Bradenton, Bill Terry signed on with Jeff Sajdak's Siouxland group in 1925. Over the next twelve seasons, the lefty swinging Terry collected 2340 hits with a batting average in excess of .350, establishing himself as one of the league's premier hitters. The Terry-led Explorers made five trips to the post-season as Gorney Division winners, including three consecutive pennants in 1928-1930. In the 1934 World Series loss to Hyde Park, Terry batted an amazing .484 in the six games, one of the greatest World Series performances in TCBA history.   
Another left-handed batter, Chuck Klein demonstrated his might for fifteen seasons with Bob Wood's Bradenton Buckeyes. In his first full season in TCBA, Klein led the league with 210 RBI, and then collected 200 more the next season. He helped lead the Buckeyes to three Gorney Division pennants and a trip to the World Series in 1935. Klein batted .350 in that series, a 6-game loss to Larry Smith's Mimosa Mirthmakers. Klein not only hit for average, he also belted 259 career home runs, AND he even pitched in 55 games for the Buckeyes in 1941-1942.
Batting from the right-side, Joe Medwick was the primary force in the Kilkenny lineup for eleven seasons, leading Mike Kane's Gaelics to a league crown in 1938. Prior to the 1944 season, with a diminished power stroke, Ducky was traded to Bradenton. However, there was still potency in his bat; Medwick helped Bob Wood's crew win a Gorney Division pennant in 1947 and claim a league championship in 1948.
Six other players received votes in this recent election, with only Bonds, Shilling and Vernon assured of appearing on a future ballot.
Voting for Class 27 will be held later this year. The vote totals for Class 26 are listed below:
Class 26 Voting Totals:
| | |
| --- | --- |
| Thomas, Frank E. | 100% |
| Drysdale,Don | 94.8% |
| Terry,Bill | 91.6% |
| Klein,Chuck | 75.8% |
| Medwick,Joe | 73.4% |
| | |
| --- | --- |
| Bonds,Barry | 55.2% |
| Shilling,Chuck | 38.5% |
| Vernon,Mickey | 32.9% |
| Slaughter,Enos* | 11.0% |
| Lazzeri,Tony* | 10.6% |
| Gonzalez,Luis* | 8.7% |
| | |
<![if !supportLists]>· <![endif]>Appeared on the list for the final time.
Source: TCBA Encyclopedia