<![if !vml]>
<![endif]>
Mickey Cochrane
Making acrobatic tag of Long Island's Otto Miller in the 1931 TCBA World Series.
<![if !vml]>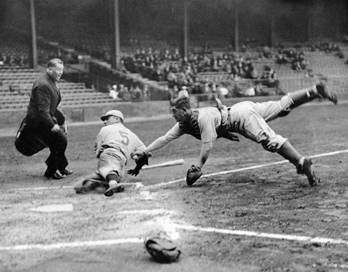 <![endif]>
<![if !vml]>
<![endif]>
"The Fordham Flash"
Frankie Frisch<![if !vml]>
<![endif]>
<![if !vml]>
<![endif]>
Plenty of smiles from new inductee Gary Sheffield
<![if !vml]>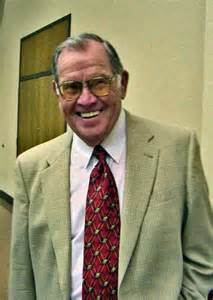 <![endif]>
A tough competitor, Robin Roberts can smile now; something he never did on the mound.
<![if !vml]>
<![endif]>
Todd Helton appeared at his induction ceremony looking fit and ready to play
<![if !vml]>
<![endif]>
Voting for the TCBA Players' Hall of Fame Class 17 concluded this week with voters selecting five players from what some observers consider the strongest group of Hall of Fame candidates ever presented. And for the first time, voters seemed willing to recognize the contributions of early Retro league players.
Mickey Cochrane (Gold), Frankie Frisch and Robin Roberts (Yesterday), and Todd Helton and Gary Sheffield (Today) represent a diverse group of TCBA players – each one a well-deserved inductee.
Cochrane dropped out of Boston University to sign his first TCBA contract with Al Keefer's Mexicali squad in 1925. Mickey was just 22 years old. Thirteen seasons and more than 1400 games later, Cochrane concluded his TCBA career having spent the entire time as a member of the Mallards. His career .352 batting average ranks as the 12th best all-time in TCBA play. Beyond his batting prowess, however, Cochrane proved to be a remarkably athletic catcher, evidenced by his acrobatic tag of Long Island's Otto Miller in the 1931 TCBA World Series. Mexicali reached the playoffs three times during Cochrane's tenure behind the dish: 1926, 1931 and 1933.
Frankie Frisch, known as "The Fordham Flash" from his days at Fordham Prep and Fordham University, dropped out of college and signed a Free Agent contract with Walter McEachearn's Baltimore BaySox. Frisch made an immediate impact, swiping 45 bags as a rookie in 1921. He followed that up the next season by hitting .357 and swiping 50 bases to lead the TCBA in that category. Although Frisch would never again steal as many bases in a season, his batting stroke remained consistent throughout his career, finishing with a .331 average.
Frisch remained with the BaySOx until 1925, when the team was sold to mathematician Gerry Hobbs and moved to Sacramento. The fresh California air seemed to agree with Frankie. He played nearly every day (2267 games), he hit every day (2960 hits), and he crossed the plate almost as often (1561 runs). Frisch retired after 1938, having played eighteen seasons, fourteen of them with the Hobbs' Solons.
Although voters have generally rejected pitchers as a worthy group, it was difficult to ignore Robin Roberts. The righthander made his debut in 1949 with the South Starrucca AInspans, who signed Roberts out of Michigan State University. He only spent one full season in South Starrucca, however, as the chief Ainspan, Stick Fiehl, apparently took a disliking to the intense Roberts, trading him to Walt MacEachearn's Baltimore Orioles late in the 1950 season. The change seemed to suit Roberts just fine. After accumulating a mediocre 18-16 record with Starrucca, Roberts came to life in Baltimore, rattling off four consecutive seasons of double-digit wins. His 22-7 record in 1953 helped the Orioles reach the playoffs for the first time since 1937.
But once again Roberts seems to have worn out the welcome mat. Despite a stellar 84-36 record with Baltimore, the BaySox dumped his contract and shipped him off to Cleveland. Craig Shifflett's Spiders were not a very good team at that time, and Roberts was asked to pitch many innings. After tossing 310 innings and winning 20 games in 1956, Robins' arm began to show the wear. He lost 59 games over the next three seasons and saw his innings pitched drop each of the next six seasons.
Roberts found revival in 1963, however, winning sixteen games and leading the Spiders to the playoffs. Three seasons later he did it again, winning twelve games and once again getting to the playoffs.
Robin Roberts retired after the 1967 season, having won 245 games during his 19 seasons, ranking him 20th all-time.
Gary Sheffield was a winner throughout his career. He appeared in the playoffs ten times during his twenty-year career. His performance for Scranton in the 2002 playoffs may have been the greatest ever by a TCBA player. After hitting two solo homeruns in the first round of the 2002 playoffs, Sheffield mashed three more in the semi-finals, along with two doubles and a triple. He drove in six runs in the 7-game series to push the SpanFlies into the World Series.
But Gary was not finished yet. With five homers already in his pocket, Sheff lit up the World Series scoreboard with FIVE more home runs and ten RBI. He batted .471 in that series to lead Scranton to the league championship. Ten home runs, 18 RBI, 17 hits, 12 walks!
Gary was traded to Kennett in 2005, where he performed modestly well for a weak team. His final two seasons he bounced from Rochester to Bradenton, where he made one more playoff appearance, going 2-for-11 and just one RBI.
Sheffield amassed 503 home runs in his long career, along with 1687 runs and 1558 RBI, ranking in the Top 20 all-time in each category.
 The fifth member of Class 17 is another former Scranton player, Todd Helton. Seven times he led the SpanFlies to the playoffs, twice with Sheffield as a teammate.
Signed by Stick Fiehl as a rookie in 1998, "The Toddfather" made his presence felt quickly. After his first-season cup of coffee in TCBA, Helton took over the Scranton first base job and never gave it up until his career began winding down after 2010. Three times Helton played in all 162 games. For ten consecutive seasons from 1999-2008, Todd never played fewer than 144 games.
His career stats reflect that iron-man approach: 2187 games, 2319 hits, 367 home runs, 1472 RBI. He led the league in hitting twice: .381 in 2003 and .348 in 2006.
After the 2010 season in which Helton played in just 118 games, he was traded to Innisfree for a 3rd Round Free Agent pick, despite having batted .322 the previous season. It was a difficult change for Todd. Although he did help Mike Kane's Dukes to the playoffs in 2012, he only played part-time for two more seasons before retiring after the 2014 season.
Twelve other players received votes in this recent election, with only Minnie MInoso no longer eligible due to lack of support. Among the leading candidates to appear in the next election are Duke Snider and Gil Hodges, who led Hyde Park to three consecutive league crowns in the mid-1950's, Babe Herman, Pie Traynor and pitcher Billy Pierce.
Voting for Class 18 will be held in December 2017. The vote totals for Class 17 are listed below:
Class 17 Voting Totals:
| | |
| --- | --- |
| Player | 70% Needed |
| Roberts,Robin | 85.3% |
| Frisch,Frankie | 81.7% |
| Sheffield,Gary | 77.9% |
| Helton,Todd | 77.6% |
| Cochrane,Mickey | 73.7% |
| | |
| Snider,Duke | 50.9% |
| Pierce,Billy | 49.0% |
| Hoffman,Trevor | 47.6% |
| Traynor,Pie | 44.2% |
| Hodges,Gil | 41.2% |
| Herman,Babe | 36.9% |
| Delgado,Carlos | 13.2% |
| Groat,Dick | 12.9% |
| Kent,Jeff | 9.3% |
| Minoso,Minnie * | 8.4% |
| Lollar,Sherm | 7.1% |
| Wertz,Vic | 4.4% |
| | |
<![if !supportLists]>· <![endif]>Minnie Minoso appeared on the list for the final time.
Source: TCBA Encyclopedia